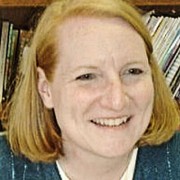 Gloria Bell biography
Gloria Louise Bell was born March 4, 1978, in Greenville, Mississippi, where her father, Paul, served as an assistant engineer for the Mississippi Levee Board. Gloria's mother, Lorelei, was a high school English teacher.
Friends in Greenville remember Paul and Lorelei as a loving couple who were unafraid to have feisty arguments about local politics and the environmental movement with their more conservative friends and neighbors.
Naturally, when she entered school, Gloria was unabashedly loquacious and forthright. Greenville teacher Dale Stegner remembers Gloria as an excellent student but a real handful because of all her questions.
Gloria continued to excel through middle and high school, leading the debate team to the state championship in 1994, and volunteering for the local nature club. She was gregarious and unafraid of being overtly intellectual. Many school chums remember her as a role model, but others recall Gloria as "stuck-up" and "superior."
With her excellent grades, Gloria had her choice of colleges, but she wanted to stay in Mississippi and work in local politics. She enrolled in Mississippi State University, studying political science. She excelled in classes, was nominated to Phi Beta Kappa, and graduated summa cum laude.
In the spring of 2001, Gloria moved to Jackson, where she took a fund-raising job with the state Democratic committee. She excelled in the workplace but struggled to find new friends after hours.
Two years later, Gloria again spoke of moving on. By July, Gloria was living in Oxford with plans to enroll in law school that fall.
Gloria's law professors remember that she immediately assumed a leadership role among the students and became a sought-after study companion. Robert Pruitt was one of Gloria's admirers, and their former classmates recall he lobbied her persistently for a date. Once she finally accepted, they began a relationship, were engaged by their final year, and married in 2008.
After a honeymoon in Jamaica, Gloria and Robert settled in Oxford, where both worked in the district attorney's office. Gloria told friends she was excited to be a public servant and wanted to prosecute white-collar and corporate crime. Her dream was to become a judge on the State Supreme Court.
But the work was primarily criminal cases, and Gloria reportedly chafed at the unending stream of assault and drunk-driving prosecutions she was expected to undertake. Colleagues also report Gloria and Robert frequently argued in the hallways. Gloria told friends Robert complained about the low pay and was "pathetically unambitious."
As the reality of work and making ends meet began to sink in, matters got worse. Gloria told her mother that Robert wanted to work in the private sector, a move Gloria regarded as betrayal.
Then, the unthinkable happened: Gloria discovered she was pregnant. Before she could even process the information, she had a miscarriage in the second month, with complications that left her unable to bear children. Gloria reportedly told Robert about the pregnancy only after the miscarriage, at which point friends recall he went berserk.
Mutual friend Marc Sheff said Robert yelled at Gloria while she was still in the hospital for working so hard. "He basically told her to get over it," Sheff said. "I lost a lot of sympathy for Robert at that point."
Gloria filed for divorce, suing Robert for cruel and unusual treatment and accusing him in court testimony of ruining her chances for motherhood. After months of bitterly trading accusations, they finalized the paperwork in August of 2009, and Robert moved into private practice shortly afterward.
To divert her mind from the tragedy of her failed marriage, Gloria buried herself in work, where colleagues say she's brought a new level of rigor and dedication to the job.
But the divorce wasn't the end of Gloria's bitterness toward Robert. Mary Callahan, a public defender and Gloria's close friend, noted that Gloria was enraged when Robert began working as a high-priced defense attorney, taking on morally questionable cases and living an ostentatious lifestyle.
"It was everything Gloria despised," Callahan says. "She felt totally betrayed."
Since her marriage ended, Gloria has never had a serious relationship, according to Callahan. However, Gloria did start quietly dating Gary Rayburn, Robert's law partner, in 2019, telling no one but Callahan.
Callahan suspects that Gloria took up with Gary out of spite but notes that Gary is a nice guy who seems to treat Gloria well enough.
"At least with Gary, she's getting out there and having some fun occasionally," Callahan said.
---