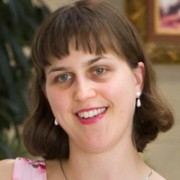 Mira Lee biography
Mira Jennifer Lee was born in Oxford, Mississippi, on August 9, 1989, to Oliver and Evelyn Lee. Oliver worked at the University of Mississippi as financial aid counselor, and Evelyn was a nurse at Baptist Memorial Hospital.
The Lee family was a tightly-knit group and spent most evenings and weekends together, watching movies and cooking out in the backyard.
Mira was instantly likable and came home the first day of kindergarten with four new best friends and two boyfriends. Her teachers described her as even-tempered, sweet, and good at sharing with the other children. Throughout school, Mira was always known as the nice girl that everyone liked.
By her teenage years at Yoknapataphwa County High School, Mira was a member of the band, playing clarinet and achieving first chair status by her junior year. She performed reasonably well in her coursework, not excelling by any means but trying hard enough to earn a bit of respect from her teachers. She maintained a solid B average without venturing into any advanced placement classes or other more strenuous coursework.
In her sophomore year, Mira began dating Tim Leland, a senior. Her parents were somewhat concerned about the intensity of the relationship, but Tim seemed like a good kid from a decent family. After he graduated, he enrolled at Ole Miss to study business.
Mira graduated from high school and took classes at Northwest Mississippi Community College—some at the main campus in Senatobia and some at the local Yoknapatawpha Technical Center. Everyone assumed she would be marrying Tim soon enough and raising a family shortly thereafter.
Oliver and Evelyn never really raised Mira for anything other than motherhood. The Lee home revolved around family and church, and though she was smart enough, things like current events just didn't enter her world of Mama, Daddy, and Tim.
Like so many high school romances, however, Mira and Tim did not survive his coming of age on the campus that produced the most Miss Americas in the country. Tim started going out more, drinking more, and meeting girls. Mira found herself left behind.
She tried to retain his attention by scouring the internet for tips on keeping a relationship alive, getting advice from her friends, and trying to make herself more sexy and exciting. She joined a gym and bought low-rise jeans and thongs.
When she caught Tim and a Kappa Delta from Greenwood in the hot tub at his apartment complex, she felt humiliated by not just his betrayal but the sheer predictability of it all. Oliver and Evelyn closed ranks and helped their daughter nurse her broken heart as much as possible.
Eventually, Mira finished her coursework at the community college, and her parents hoped she would pursue a bachelor's degree at Ole Miss, but she decided to get a job. She went through a couple of secretarial and receptionist jobs before landing at a law firm working for Robert Pruitt and Gary Rayburn.
According to Mira's hairstylist and corroborated by her manicurist, Mira remains "the nice girl," but deep inside, she is disillusioned with her girl-next-door status. She longs to be the bad girl, and she also wants people to take her seriously and treat her with respect.
She views herself as a work in progress and is always looking around for new role models. She careens wildly from wanting to be a Kardashian to a Michelle Obama-style community leader. She's not sure how she should pursue her goals, but Mira doesn't ever want to be overlooked and taken for granted again.
---
$ 75.00 $ 60.00 Examine the evidence to solve a murder. Dust evidence for prints & test fabric for the presence of blood. Shop Now

$ 25.00 $ 22.00 Create a professional crime scene sketch quickly. Shop Now

$ 4.50 – $ 150.00 The standard FBI fingerprint card, form No. FD-258 version: 11-1-20 used for noncriminal fingerprinting Shop Now

$ 44.00 A real print kit, fully stocked with instructions and enough supplies for at least 50 different print lifts. Shop Now

$ 8.00 $ 7.00 This sturdy, bright yellow lanyard printed on both sides with "CRIME SCENE DO NOT CROSS" in black letters. Shop Now

$ 8.00 Contains 2 of each size paper and plastic bags (large, medium and small.) Use for real evidence or fun. Shop Now

$ 30.00 – $ 33.00 Jackets feature a detective shield printed in white on the front and FORENSICS in large white type on the back. Shop Now

$ 25.00 $ 16.00 A wall chart illustrating common fingerprint comparison characteristics. Shipped in a protective cardboard tube. Shop Now

$ 44- 54 explores a different crime scene processing technique each month. Shop Now