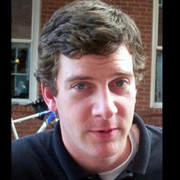 Dudley Brinkman bio
Dudley Warren Brinkman was born December 10, 1974, to Warren and Martha Brinkman in Oxford, Mississippi, where Warren had established a dental practice several years earlier.
Dudley was an excellent student who worked hard because he loved school. His teachers thought the world of him, which attracted negative attention from other students, especially the boys, who called him "teacher's pet" and other, less pleasant names.
Dudley was very shy and hated the other kids making fun of him. He tried to be friends with other boys but never quite pulled it off and finally gave up.
He played Little League one season with moderate success but preferred playing the piano. Michael Campbell was his music teacher at school, and when Dudley expressed an interest in taking piano lessons, Michael Campbell became his private teacher as well.
Michael's daughter, Cindy, and Dudley were close in age and shared an interest in music. Dudley often saw Cindy at his weekly piano lessons at the Campbells' home, and they developed a lifelong friendship.
Teenage Dudley secretly had a terrific crush on Cindy, but his shyness held him back. When he finally got up the courage to ask her out, they went to the movies a few times, but it was not as Dudley had hoped. She didn't fall into his arms and declare undying love as he had dreamed, but treated him as she might a brother.
After high school, Dudley attended Ole Miss on a partial academic scholarship and earned a degree in Nursing. When he graduated in 1997, he was hired by Baptist Memorial Hospital in Oxford and has worked there ever since. Dudley enjoyed nursing, and his co-workers and patients admired his skill, dedication, and compassion.
When his father died in 2010, his mother was so devastated that Dudley moved back home to care for her until she got back on her feet. As Martha gradually resumed her church and social activities, Dudley was able to leave her more often to pursue his own interests. He had few close friends but kept up his church affiliation and occasionally went to hang out at places like Duffy's Bar & Grill.
When Cindy married Andy Fine in 1995, Dudley was sorry to see his old friend choose someone that he believed was so beneath her. He knew Andy from high school when Dudley had often been the target of Andy's insults and bullying. Dudley knew Andy's abuse would probably turn on Cindy one day, though he prayed it wouldn't. He resolved to be there if Cindy ever needed help.
He and Cindy had remained friends, though they hadn't been as close since Cindy's marriage. They saw each other at church and occasionally bumped into each other around town.
Dudley couldn't help but notice her bruises, which he assumed had come from Andy, and it saddened him. Although she always seemed cheerful and upbeat, he knew her well enough to see the hurt in her eyes and yearned to alleviate her pain.
But Dudley had never gotten over his fear of Andy and could not summon the courage to confront him about his treatment of Cindy.
---