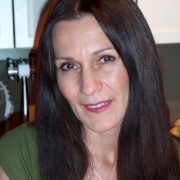 Myra Olander bio
Myra Olander was born in Santa Fe, New Mexico, on March 1, 1971. Her father, Ronald, was a recruiter for the Marines, and her mother raised the family.
Myra always chafed at her father's parenting style and politics. She was far more liberal than the rest of the Olander family and counted the days until she could leave. In school, her performance was mediocre, with her teachers describing her as "intelligent but unmotivated." The only area where Myra put in any effort was in art classes.
When she was fifteen, Myra acted on her desire to leave the Olander household and moved out, leaving behind a note telling her parents not to look for her and promising to get in touch with them when she was ready. More than eight years passed before they heard from her again.
Records show that Myra moved to Taos, New Mexico, where she was briefly employed as a waitress in a local diner. After that, her work history becomes spotty. Throughout the years, Myra apparently supported herself by working odd jobs, panhandling, and selling the occasional piece of art. Her record shows as many as twelve addresses in as little as two years.
Police records show that Myra was arrested in 1988 at an anti-nuclear protest in Livermore, California. She was released the next day and was not prosecuted.
It isn't until the early 2000s that Myra's record shows any consistent and stable attributes of life. She had a job in Memphis at a bar on Beale Street and was driving to work one afternoon when her car was struck by a moving truck. Myra was seriously injured and has never fully recovered.
"She was one of our best," said bar manager Serge Chaffin. "She could tend bar. She didn't mind waitressing. She was willing to do whatever we needed her to do. Unfortunately, after that wreck, she just couldn't work. Her back wouldn't let her do anything."
The traffic accident involved Myra and the Pilgrimage Moving Company. All records were sealed as part of the settlement, but acquaintances said that Myra intended to use the money and move down into Mississippi.
"She wanted to get out of Memphis," said art gallery owner Jeana Ferrell. "She was going to take her settlement and go down to the Oxford area and concentrate on her art."
County Clerk records show that Myra bought her house near Yocona in 2011. Since that time, she has lived at that same address and has seemingly given up her nomadic lifestyle. She sells her pottery and ceramics creations at local arts and crafts fairs as well as through a small network of shops in the northeast Mississippi area.
---