Arrest in detective murder
OXFORD WEEKLY PLANET
Thursday, April 27, 2023
Second suspect arrested in detective slaying
Local bar owner believed to be the mastermind behind the murder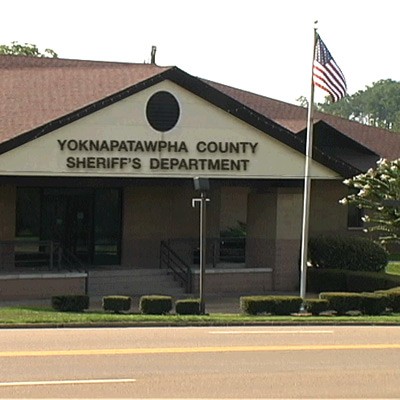 Yoknapatawpha County Sheriff's Department investigators arrested a second suspect Wednesday in the murder of YCSD detective Charles Tatum.
Hank Peterson, 38, was taken into custody just before 2:00 p.m. at the Yoknapatawpha County Detention Center, where he had been visiting someone being held there. A bond hearing has been set for later today.
"Mr. Peterson was arrested today and will be formally charged in connection with the murder of Detective Tatum," said department spokesperson Elizabeth Jones at a press conference.
Peterson owns The Rebel Yell Bar and Grill on Highway 6. The restaurant is known as a family favorite while the sun was up that turned honky-tonk after dark, beloved by over-21s looking to whoop it up.
Tatum was keeping an eye on the establishment for illegal activity, according to sources close to the investigation, but was not working any formal case against them at the time of his death. Department personnel found him shot in the head in his Combs Street apartment on April 16 after Tatum had missed several days of work.
Just before his arrest, Peterson was reportedly at the detention center visiting Jolene Wright, his employee and sometime girlfriend, who was arrested recently on charges related to the theft and unauthorized use of Tatum's credit card.
Jones refused to comment on whether there was any connection between Peterson's visit with Wright and his subsequent arrest, saying, "The investigators have put together a strong case against Mr. Peterson, which we're confident will lead to a swift conviction. The timing of the arrest has no bearing on Mr. Peterson's guilt, which is not in question."
The phone at Peterson's residence was answered by a woman who claimed to be his mother. She did not want to comment on her son's arrest except to say, "Hank is a good man who takes good care of me. I'm sure this is just a misunderstanding."
"I'm just glad they caught the people who did this to Charles," said Edith McElroy, Tatum's landlady and friend. "Maybe now those of us who cared about him will get a little peace."
By Kemper Jones at 3:27 PM
---