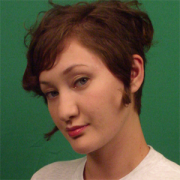 Katie Masters bio
Katie Marie Masters was born on April 20, 2003, in Macon, Georgia, to Will and Marianne Masters. She was an only child, and her parents were overcome with joy at her birth.
When Katie was 12 years old, her father was offered a professorship at the University of Mississippi. Will was an attorney but had been thinking about making a career change, and the teaching position was exactly what he was hoping for. He moved the family to Oxford, Mississippi, in 2015.
Katie was very upset about the move and having to leave all her friends, but Marianne's parents still lived in Macon. The Masters family made the trip back to Georgia several times a year, and Katie still saw her old friends whenever she visited Macon.
She made friends very easily at Yoknapatawpha Junior High School in Oxford, and in no time, she had plenty of girlfriends, including a best friend, Corrie Townsend. Katie adapted to life in Mississippi and joined several school clubs.
She was popular with the boys at school, and she enjoyed flirting with them. Occasionally, she went on dates, but she preferred group hangouts, and there was no special boy she was interested in.
Roller skating had become Katie's passion, and she frequently chose to do that instead of other available social activities. She loved the new skates her parents had bought her new skates for Christmas, and she was thrilled to add them to her collection. She skated around her neighborhood every day, weather permitting, but her favorite location was The Skate Place in Oxford, where she went every chance she got. She liked to go with friends if they were available, but if they weren't, her parents would take her, drop her off, and come back to get her when she called.
Katie had discussed with her parents her intention to attend Ole Miss, where her father was employed, after she graduated from high school. She had her future all planned out, and it looked good.
---