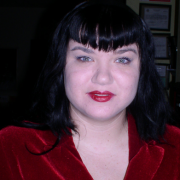 Rosalie Hansen bio
Rosalie Reynolds Hansen was born November 5, 1992, in Oxford, Mississippi, to John and Martha Reynolds, who had a successful, small family restaurant. Rosalie has two younger siblings, Janet and Mark.
During Rosalie's freshman year of high school, she started dating Joshua Lee Hansen. For both, it was love at first sight. They spent all their free time together and made plans to marry after he finished college. He went to the University of Mississippi so he could be close to Rosalie.
After high school, Rosalie worked with her parents in their restaurant. When Josh graduated in 2014, he and Rosalie got married just as they'd planned. Josh landed a good job, Rosalie continued to work for her parents at the restaurant, and they bought a house together.
In July 2016, while Josh was away on a business trip, Rosalie discovered she was pregnant and couldn't wait to tell Josh the news. Tragically, Josh was killed when he intervened in a domestic dispute at the hotel where he was staying and never learned about the baby.
Somehow Rosalie got through the funeral, and afterward, worked long hours at the restaurant to avoid going home to an empty house. When she was six months pregnant, her doctor ordered her to go on bed rest. Rosalie moved in with her parents, and in March 2017, she gave birth to a son she named Joshua Lee Hansen after his father.
In 2019, Rosalie's father died, and her mother couldn't cope with things, so Rosalie took over running the restaurant. She spent a lot of time making improvements, and the profits showed it.
Between raising her son and running the restaurant, Rosalie hasn't had much of a social life other than attending church regularly with little Josh and her mother. Recently, Rosalie's mother persuaded her to start dating again, pointing out that it had been five years since Josh died.
Rosalie took her mother's advice and accepted a coffee date with a regular customer at their restaurant. Despite her initial reluctance, she had a good time. They had chatted like old friends, and for the first time in a long time, her every thought wasn't of Josh.
On her way home, she stopped at a convenience store to use the restroom and got the shock of her life when she and the clerk discovered the body of a young woman.
---