Man dies unexpectedly
OXFORD WEEKLY PLANET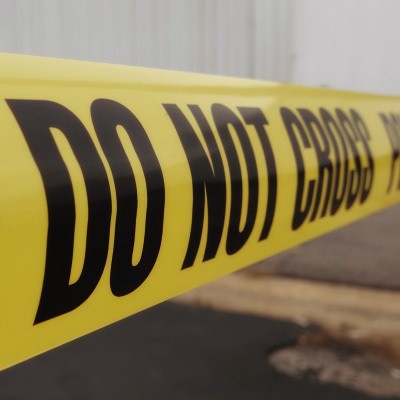 Monday, December 12, 2022
Ole Miss professor dies unexpectedly
Cause of death unknown
Jackson Walker, 29, was found dead in his University Avenue apartment this morning by a concerned co-worker, the Yoknapatawpha County Sheriff's Department said.
YCSD spokeswoman Elizabeth Jones said Walker was reportedly ill late last week. When he did not return to the office today as expected, his co-workers in the University of Mississippi Southern Studies department became concerned.
Walker's cause of death is unknown at this time, and Jones said investigators are currently treating the death as suspicious, pending an autopsy.
Sheriff's department personnel are speaking to other tenants of Walker's apartment building as well as people in neighboring residences and businesses, seeking potential witnesses.
"Yeah, they were in here earlier," said a clerk at the nearby Chevron gas station who asked not to be identified. "I didn't know anything to tell them, but I sure don't like knowing some guy died right over yonder."
News of Walker's death cast a pall over students gathered outside of Walker's classroom. Heather Prince, a senior majoring in Southern Studies, said, "He was so driven. Really committed to his work. I don't remember him ever taking a sick day before."
The University of Mississippi released the following statement this afternoon regarding Walker's death:
"The Ole Miss community is saddened to learn of the death of Southern Studies Professor Jackson Walker. His dedication to the university and his commitment to excellence in the Southern Studies department inspired countless students and colleagues. He will be greatly missed. Our deepest condolences go out to his family and friends at this time."
Walker is survived by his parents and three siblings, all residents of north Mississippi. As of publication time, no funeral arrangements have been announced.
Check back for updates on this developing story.
By Kemper Jones at 7:00 PM
---