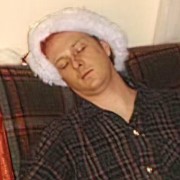 Jackson Walker bio
Jackson was born on Christmas Eve in 1992 to Craig and Teresa Walker. Jackson's big brother and sister, Jeffrey and Jennifer, welcomed him home. Three years later, the Walkers were blessed with their fourth child, Joshua.
The children were all very close until 2004 when Craig and Teresa filed for divorce. Though the Walkers remained in New Albany, Mississippi, Teresa kept the small family home while Craig found an apartment. They agreed to split custody of the children: Craig took Jeffrey and Joshua, and Teresa took Jennifer and Jackson. On weekends, they switched.
This arrangement may have suited the parents, but their children were less pleased. Not only did they feel as if they had lost a parent, but they also lost two siblings. Eventually, they all settled into their new lives, but not everyone in the family was adjusting well.
When Jackson returned home after weekends with his father, he always found another one of his possessions broken. He finally started hiding his things before he left.
One weekend when their father was sick, all four kids ended up at their mother's home, and Joshua's animosity toward Jackson became apparent. Joshua spat in Jackson's dinner plate and urinated into his suitcase. Teresa punished Joshua, but the relationship between the two youngest brothers continued to deteriorate.
When Jackson graduated from high school and left home to attend college in nearby Oxford, the boys seemed to get along better when they were together for holidays and birthdays. They still had their disagreements, but they seemed to tolerate one another.
At Ole Miss, Jackson majored in Southern Studies. He would complete his bachelor's degree in 2014 and earn a master's in that same discipline two years later. He defended his doctoral thesis in 2017 and was accepted into the Southern Studies department as an instructor later that year. He made tenure in 2021.
Generally, Jackson had a good working relationship with his colleagues, including with the Southern Studies Department Chair, Savanna Hollis.
His biggest personal disputes have been with mentoring younger faculty members and Ph.D. candidates. Jackson was not known for tact in his criticism nor for patience, which made him a much better researcher than a teacher.
More than one Ph.D. candidate asked to be transferred to a different supervisor after a few weeks with Jackson Walker. Those candidates that stuck it out under Jackson's tutelage, however, tended to remain loyal to the man to a fault.
His professional life would commonly eat into his personal life, however. When Jackson wasn't on campus, he was doing research at home or calming himself by caring for his bonsai plants. He occasionally went out for drinks with colleagues but was an early riser, so he rarely closed down the bar.
Jackson never had trouble attracting women over the years. On his nights out, he flirted with many women, but after he got their numbers, he was too busy with work to call them. In the year before his death, however, he was more focused on finding a long-term relationship.
---