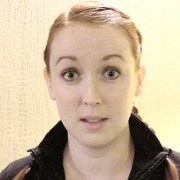 Amber Dunn bio
Amber Leigh Dunn was born March 27, 1995, in Oxford, Mississippi, to Charles and Dianne Dunn. Amber has two older siblings, Josh and Sarah. Dianne was a stay-at-home mom because she didn't want someone else raising their children.
From the time Amber could walk, she was full of energy. She loved running and playing outdoors, and she developed an interest in sports at an early age. As a natural athlete, she got involved in school sports at the age of six, playing softball. When she was eight, she became interested in basketball. She excelled at both sports in elementary and high school.
Amber loved life and made it her goal to stay active and fit. In high school, she was a good student and had lots of friends. She started a fitness club and encouraged all her classmates to join her. She dated but only occasionally and never anyone steady. Most of her summers were spent playing and practicing softball, which helped her make the all-star team more than once.
She was a good student, and with her excellent grades, she could have chosen any college to attend. Instead, she decided to become a personal trainer. She attended the Cooper Institute in Dallas, Texas, and earned her credential as a certified personal trainer.
With her certificate in hand, Amber headed back to Oxford to be near her family. She soon found employment at the Oxford Health Club, where she met Dawn Thurman, who was also a personal trainer. They quickly became good friends.
Amber settled into her own apartment in Oxford, where she resides today. Over the years, she has dated quite often, though she still hasn't found the man of her dreams, but Amber loves her job and is very content with her life.
---