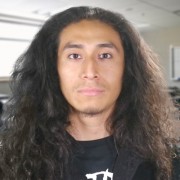 Keanu May bio
Keanu Kade May was born in Oxford on November 11, 2002. Keanu is the eldest of four children born to Kymani and Amanda May. Kymani is a research scientist at the National Center for Natural Products Research at the University of Mississippi. Amanda is a pharmacist.
Keanu has never given his parents a moment's trouble. He was a happy and content baby and a calm and curious toddler. He does not require prodding to get chores or homework done, and cheerfully helps take care of his siblings.
Keanu maintains a high GPA at Yoknapatawpha High School. He is particularly adept at science and math and has a natural affinity for chemistry. He is well-liked. Up until April of last year, he was socially active.
In the middle of Keanu's junior year of high school, one of his classmates found out that Keanu's father worked at the Ole Miss Medicinal Plant Garden. This student spread a rumor that Keanu's father worked at the Ole Miss marijuana farm, that he had created a hybrid of "some really bomb weed," and that he was growing and selling it out of his house.
This rumor grew to include that Keanu's mother was selling opiates that she stole from her job and that Keanu was the man to see if you wanted to party.
It got to the point where Keanu either was being hounded to provide narcotics or tormented about his parents' alleged drug dealing. A few students began referring to Keanu as a "ganjapreneur" and gave him the nickname "Cartel."
To avoid that embarrassing harassment, Keanu started hanging out with a small group of students who loosely identify as goth. Members of this group are loyal to and supportive of each other.
Keanu and his parents have a mutual understanding concerning the goth group. As long as Keanu maintains his grades and is not drinking or using drugs, he is permitted to spend time with these friends.
---