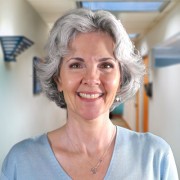 Donna Palmer bio
Donna Lynn White was born in Jackson, Mississippi, on August 5, 1966, to Steven and Jolene White. Steven was an ophthalmologist, and Jolene was an optician. Donna is the middle child, sandwiched between two sisters.
Donna's middle-child syndrome manifests in all aspects of her life. Up until her sophomore year of high school, she strived to achieve scholastically, athletically, and musically. She got excellent grades. She played soccer back when it was not widely acceptable for girls to play. She studied the violin.
Donna intended to play professionally with a world-renowned orchestra and set a goal to audition for the Vienna Philharmonic. Her unspoken dream was to play as a guest artist with the Vienna Mozart Orchestra.
In the middle of her sophomore year, she met Beau Palmer. She and Beau were smitten, but at first, Donna secretly had reservations because Beau's family owned a motorcycle repair shop, and Beau seemed to lack ambition.
At around that same time, Donna's parents announced that Donna's older sister was going to a culinary arts school in France. In addition, her younger sister was being sent to boarding school in Germany so she could eventually become an interpreter for the U.N. Donna was to stay in Jackson and take over the family business.
Donna made it clear that it would not be happening. Her parents were shocked to find that she had any dreams at all, as Donna had failed to share them. Donna fell into an all-consuming depression. She quit music. She quit soccer.
Her saving grace was Beau, who showed up every morning at the Whites' home to make sure Donna got to school. Donna's grades dropped to a middle C average, but she graduated. She and Beau married the weekend after graduation.
The couple moved to Oxford, where Beau's uncle worked for the City Planning Department. Beau took a part-time job with Public Works while he went to Northwest Mississippi Community College in nearby Senatobia. Once he graduated with his Associate's of Applied Science degree in Civil Engineering Technology, he went to work full-time for the City of Oxford Public Works Department.
Donna was hired at Faith and Glory Community Church during its humble beginnings. The church's steady and sometimes uncomfortable growth is made more stable through Donna's faithful service.
The Palmers have no children. While they love them, neither had a strong desire to raise children of their own.
---