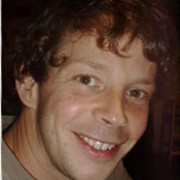 Jason Riley bio
Jason Bodhi Riley, the eldest of three children, was born in San Jose, California on Mother's Day, May 10, 1981, to Arthur and Nancy Riley. Arthur, a graduate teaching assistant, was pursuing his Master's degree in Economics at San Jose State University.
Nancy was enrolled at San Jose State University as well, but she wasn't committed to any particular area of study. Rather, Nancy liked to take classes she thought she might be interested in.
At the time of Jason's birth, she was enrolled in an art history class with emphasis on architecture, an early childhood development class, and two dance classes: modern and classical ballet. Nancy dabbled in Buddhism, but again, was not entirely committed to the practice.
Upon graduation in 1982, Arthur was hired as a research analyst at the California Department of Food and Agriculture, and the family relocated to Sacramento.
In September 1983, Nancy gave birth to another son, Matthew Bodhi Riley, and in 1986 gave birth to a daughter, Kathleen Bodhi Riley. Nancy didn't believe in discipline, and Arthur spent many hours at work, so the Riley children were free to do as they pleased without much consequence.
In 1996, when Jason was 15, he was caught stealing from a neighbor's house and was charged with burglary. The charges were dropped when the neighbor's son admitted that he gave Jason a key and permission to borrow his video game system. The parties involved chose to give Jason the benefit of the doubt, overlooking the fact that Jason had borrowed many other items as well.
Six months later, Arthur searched Jason's room and discovered numerous items that apparently had been stolen from other neighboring houses.
Arthur arranged to have Jason temporarily stay with Arthur's cousin, Wanda White, a parole officer living in Oxford, Mississippi. Arthur felt that Wanda, who was single and had no children, had the time, the skills and the resources to straighten Jason out.
Although Wanda's parenting style was the polar opposite of what Jason was accustomed to, he eventually accepted her strict rules of behavior and grew to understand that her tough love actually was love. Wanda and Jason grew very close, and Jason chose to stay in Oxford with Wanda rather than returning to Sacramento.
After graduating from high school in 1999, Jason went to work for an auto body shop in Oxford, where he specialized in luxury vehicles. When Wanda retired in 2005, she purchased an auto body shop in Oxford that she and Jason manage together. Their employees include parolees convicted of non-violent crimes.
Last year, Jason met church secretary Fay Nutt when she brought her car in for service. The chemistry between them was palpable, and when she came back in to pick up her car, he asked her out.
Jason and Fay have been dating ever since, casually at first but more seriously in recent months.
---
$ 8.00 $ 7.00 This sturdy, bright yellow lanyard printed on both sides with "CRIME SCENE DO NOT CROSS" in black letters. Shop Now

$ 75.00 $ 60.00 Examine the evidence to solve a murder. Dust evidence for prints & test fabric for the presence of blood. Shop Now

$ 8.00 Contains 2 of each size paper and plastic bags (large, medium and small.) Use for real evidence or fun. Shop Now

$ 25.00 $ 16.00 A wall chart illustrating common fingerprint comparison characteristics. Shipped in a protective cardboard tube. Shop Now

$ 44.00 A real print kit, fully stocked with instructions and enough supplies for at least 50 different print lifts. Shop Now

$ 30.00 – $ 33.00 Jackets feature a detective shield printed in white on the front and FORENSICS in large white type on the back. Shop Now

$ 4.50 – $ 150.00 The standard FBI fingerprint card, form No. FD-258 version: 11-1-20 used for noncriminal fingerprinting Shop Now

$ 25.00 $ 22.00 Create a professional crime scene sketch quickly. Shop Now

$ 44- 54 explores a different crime scene processing technique each month. Shop Now