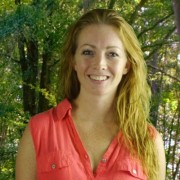 Justine Osborne bio
Justine Yvette Osborne was born in Jackson, Mississippi, on February 2, 1984. Her 17-year-old, unmarried mother, Willow Osborne, was a high school senior when Justine was born.
Extremely intelligent and outspoken, Willow became notorious for challenging her school administration's attempt to throw her off of the varsity cheerleading squad while allowing the young man who got her pregnant to keep his position as football team captain and quarterback.
With the support of her parents, Arlen and Patty, Willow remained on the high school honor roll and graduated at the top of her class. She was awarded a scholarship to Ole Miss where she earned both a Bachelor's degree and a Master's degree in Nursing Science while raising her young daughter. Willow has been employed at Batson Children's Hospital in Jackson since her graduation.
While still in school, Willow met Adam Kent, a pre-med student. The two married the next year and purchased a house across the street from Arlen and Patty's house. Justine would alternate between the houses, sometimes sleeping at her grandparents' and sometimes at her parents'.
Justine was a happy and well-adjusted child. She and her grandparents spent hours at the piano making up songs and giggling. Even when Willow was busy with her college studies, she always found time for Justine.
Like her mother, Justine was a gifted student. She maintained a 4.0 GPA and achieved perfect attendance throughout her four years of high school. She earned a full scholarship to Ole Miss where, in 2006, she earned a Bachelor of Arts degree in Physics in a program specifically tailored for pre-med students. In 2008, Justine received a Doctor of Naturopathic Medicine degree from National University of Health Sciences in Chicago, Illinois.
After graduation, Justine moved back to Oxford where her grandparents had retired in 2004. Her grandfather, Arlen, had been diagnosed with Parkinson's disease during her final year at NUHS, and Justine wanted to be close by to care for him. She found a home near the hospital and her grandparents' retirement community and set up her naturopathic medicine practice nearby.
---
$ 44- 54 explores a different crime scene processing technique each month. Shop Now

$ 75.00 $ 60.00 Examine the evidence to solve a murder. Dust evidence for prints & test fabric for the presence of blood. Shop Now

$ 4.50 – $ 150.00 The standard FBI fingerprint card, form No. FD-258 version: 11-1-20 used for noncriminal fingerprinting Shop Now

$ 25.00 $ 16.00 A wall chart illustrating common fingerprint comparison characteristics. Shipped in a protective cardboard tube. Shop Now

$ 25.00 $ 22.00 Create a professional crime scene sketch quickly. Shop Now

$ 30.00 – $ 33.00 Jackets feature a detective shield printed in white on the front and FORENSICS in large white type on the back. Shop Now

$ 8.00 $ 7.00 This sturdy, bright yellow lanyard printed on both sides with "CRIME SCENE DO NOT CROSS" in black letters. Shop Now

$ 44.00 A real print kit, fully stocked with instructions and enough supplies for at least 50 different print lifts. Shop Now

$ 8.00 Contains 2 of each size paper and plastic bags (large, medium and small.) Use for real evidence or fun. Shop Now