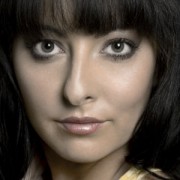 Deirdre Littleton bio
Deirdre Littleton was born on February 25, 1985, in Oxford, Mississippi. Her father, Tom, owns Littleton Plumbing, a small yet moderately successful local business that he runs to this day. Deirdre's mother, Sarah, died in 1988 while giving birth to Deirdre's younger sister, Claire.
Growing up without a mother forced Deirdre and Claire to mature at a young age. While their father worked seven days a week, the girls handled the household chores, taking turns cooking and cleaning. Deirdre aspired to be the model older sister and doted on Claire, though everything would change when Deirdre attended Yoknapatawpha High School.
Despite mediocre academics, Deirdre discovered that she had another talent—a natural charisma that instantly bolstered her popularity and helped her make the Yoknapatawpha High cheerleading team. She became the cheer captain in her junior year and was utterly swept up in her newfound life of friends, boyfriends, and parties.
Around this time, Claire entered Yoknapatawpha High as a freshman. Lacking her sister's charm and grace, she struggled significantly to fit in and often sought Deirdre's help. When Deirdre refused to bring Claire into her circle of friends, a rift opened up between the two sisters that has never been fully reconciled.
In the summer of 2003, shortly after high school graduation, Deirdre met Emmett Sanford, a sophomore football player at Ole Miss, while waitressing at a restaurant. Six months into dating, Deirdre became pregnant. Emmett, who felt responsible, dropped out of college to start working full-time and asked Deirdre to marry him. Their son, Liam, was born in 2004.
Tom Littleton was initially furious at Deirdre's carelessness and refused to help the struggling couple. Gradually, however, he came to terms with his daughter's marriage and even offered Emmett a job at Littleton Plumbing.
Things began to look up for the Sanfords in 2007 when Deirdre landed a receptionist job at Ole Miss Motel, and Emmett was promoted to manager at the plumbing company. The couple enjoyed a comfortable, charmed life for ten years before it all fell apart.
In 2017, Emmett confessed to Deirdre of a brief affair he had with another woman. Although Deirdre was devastated by this betrayal, she and Emmett made a valiant effort to save their marriage for Liam's sake and sought counseling from Wendell Martinson, the pastor of their church.
In the end, Deirdre remained beyond consolation and filed for divorce early in 2018. The proceedings drew out for over a year, including a bitter custody battle that Deirdre ultimately won along with the house that she now lives in with her son.
---
$ 44- 54 explores a different crime scene processing technique each month. Shop Now

$ 25.00 $ 22.00 Create a professional crime scene sketch quickly. Shop Now

$ 4.50 – $ 150.00 The standard FBI fingerprint card, form No. FD-258 version: 11-1-20 used for noncriminal fingerprinting Shop Now

$ 8.00 $ 7.00 This sturdy, bright yellow lanyard printed on both sides with "CRIME SCENE DO NOT CROSS" in black letters. Shop Now

$ 75.00 $ 60.00 Examine the evidence to solve a murder. Dust evidence for prints & test fabric for the presence of blood. Shop Now

$ 8.00 Contains 2 of each size paper and plastic bags (large, medium and small.) Use for real evidence or fun. Shop Now

$ 44.00 A real print kit, fully stocked with instructions and enough supplies for at least 50 different print lifts. Shop Now

$ 30.00 – $ 33.00 Jackets feature a detective shield printed in white on the front and FORENSICS in large white type on the back. Shop Now

$ 25.00 $ 16.00 A wall chart illustrating common fingerprint comparison characteristics. Shipped in a protective cardboard tube. Shop Now