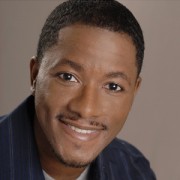 Leo Ingram bio
Leo Ingram was born on February 15, 1984, to Brad and Donna Ingram. Leo was the second of two children, trailing his older brother by four years.
The Ingram family lived a troubled existence due to Brad's drinking problems. He couldn't hold jobs very long, and when he wasn't working, he took out his frustrations on his family. Donna waitressed as she was able, but her husband's violent outbursts made her somewhat undependable as an employee, which hurt her chances at the better shifts. Money for the Ingrams was always tight.
Christian, Leo's older brother, shined in academics and sports. Christian was always more popular than Leo and ran successfully for many student offices. Bigger and braver, he protected his younger brother from bullies at school.
Living in the shadows and afraid to draw too much attention to himself because of his father, Leo slipped through life until he reached puberty and experienced a vision of the Lord Jesus motioning him towards a path leading to heaven. It was at that moment that Leo decided to dedicate his life to the church.
Leo kept his head down at home and at school, focusing on his studies. A neighbor family invited him to attend services with them at their small church, and he eagerly accepted. At the Fellowship of the Holy Spirit, he got to know Pastor Wendell Martinson, who recognized a kindred spirit in Leo and became his mentor.
Pastor Martinson helped Leo with his college and scholarship applications, and his recommendation helped Leo get into Asbury University near Lexington, Kentucky. The church congregation even donated money to help Leo pay the expenses his scholarships didn't cover.
After graduating from Asbury with a B.A. in Bible and Theology, Leo went to Wesley Biblical Seminary in Jackson, Mississippi, where he earned a Master of Divinity. Degrees in hand, Leo returned to Oxford and the Fellowship of the Holy Spirit church, where he was hired as associate pastor and worked alongside Pastor Martinson.
Leo is devoted to his work at the church and spends most of his time serving the parishioners and participating in community outreach programs. He's single and lives alone in a small house a few miles from the church.
---
$ 44- 54 explores a different crime scene processing technique each month. Shop Now

$ 25.00 $ 22.00 Create a professional crime scene sketch quickly. Shop Now

$ 4.50 – $ 150.00 The standard FBI fingerprint card, form No. FD-258 version: 11-1-20 used for noncriminal fingerprinting Shop Now

$ 8.00 $ 7.00 This sturdy, bright yellow lanyard printed on both sides with "CRIME SCENE DO NOT CROSS" in black letters. Shop Now

$ 75.00 $ 60.00 Examine the evidence to solve a murder. Dust evidence for prints & test fabric for the presence of blood. Shop Now

$ 8.00 Contains 2 of each size paper and plastic bags (large, medium and small.) Use for real evidence or fun. Shop Now

$ 44.00 A real print kit, fully stocked with instructions and enough supplies for at least 50 different print lifts. Shop Now

$ 30.00 – $ 33.00 Jackets feature a detective shield printed in white on the front and FORENSICS in large white type on the back. Shop Now

$ 25.00 $ 16.00 A wall chart illustrating common fingerprint comparison characteristics. Shipped in a protective cardboard tube. Shop Now