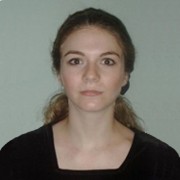 Jolene Wright bio
Jolene Wright was born to Larry and Earlene Wright on August 22, 1998, in Corinth, Mississippi. Larry occasionally worked as a construction worker and handyman, and Earlene raised the four children.
Jolene was the only girl in the family, and her mother clearly favored the boys. What little money she had, Earlene spent on her sons, buying them football equipment and hunting apparel. She doted on her three boys and virtually ignored her only daughter except to assign her household chores.
So Jolene learned early on how to fend for herself. In other families, she might have sought refuge from her father, but Larry was often drunk, and his volatile temper was such that all of his kids stayed out of his way as much as they could. Getting attention from Larry was not a good thing.
Even as a child, Jolene was a beautiful girl, and she figured out in elementary school that people outside her family noticed her because of her looks. She began dating at a very early age to give her a way to get out of the house and spend time with someone who would focus on her.
In junior high, she was dating a high school dropout named G.T. Dawson, a maintenance man at an apartment complex. On Fridays, after he got paid, G.T. would gas up his old Camaro, buy a six-pack, and pick up Jolene so they could ride around town. They would usually follow the same cruising route as all the other kids, from the Hardee's downtown to the Sonic on the bypass and back again, for several hours, and then they would ride out into the country. G.T. would park somewhere on a large farm and pull Jolene into the back seat.
By the time she was seventeen, Jolene was pregnant. G.T. wanted nothing to do with the child, and he graciously drove her to the out-of-town health clinic for an abortion. After that, Jolene moved in with him for a while, but the relationship was doomed, and she left after six months.
Over the next few years, Jolene drifted from one small town in north Mississippi to another. She often waited tables, found a man to live with, and spent six months or so in the town until she moved elsewhere. When she had to, she traded sexual favors for rides from truck drivers to get where she wanted to go. Often when she landed in a town, she would immediately find a bar and pick up a man so she would have somewhere to sleep that night.
In late 2021, Jolene rode into Oxford in the cab of a truck hauling caskets from a manufacturing plant in Batesville, and she found a place to stay with a local boy who lived in Abbeville. Within 48 hours of her arrival in town, Jolene started waiting tables at The Rebel Yell. After six months of tips from waitressing and the occasional table dance, she moved into her own apartment in Oxford.
---