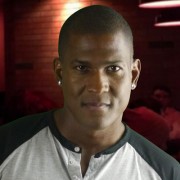 Lionel Thomas bio
Lionel Thomas was born on July 22, 1997, to Betty Thomas and Curtis Aubry in Oxford, Mississippi. Betty worked as a nurse's aide at the hospital, and Curtis occasionally worked at the Emerson factory. For the first few years of Lionel's life, Curtis came around on weekends with fifty dollars or so. But by Lionel's second birthday, Curtis never even called, much less visited.
Lionel grew up mainly on his own. His mother worked long shifts at the hospital in an effort to make enough money to support Lionel and his two sisters. He showed above-average intelligence in school when he bothered to attend. By sixth grade, Lionel was involved in school vandalism, and he was taking lunch money away from the younger students.
By his freshman year in high school, the school system had labeled Lionel as a problem child. He was in and out of detention and often removed to In-School Detention. In his junior year, Lionel was expelled for pulling a knife on one of his teachers.
Free from what few limits school had placed on him, Lionel began selling drugs and breaking into houses. He was arrested for breaking into the home of the Dean of the Ole Miss Liberal Arts Department over Christmas break one year. Later. he was arrested for breaking into the Oxford Apartments complex, a community favored by wealthy students. The pattern continued, and Lionel was in and out of the judicial system over the next several years.
In theory, Lionel was working for a tree-cutting service when Detective Charles Tatum arrested him for selling marijuana to a Yoknapatawpha High senior. The senior envisioned himself as Mississippi's next great gangsta rapper, but he was reckless and led police right to Lionel. The numerous convictions on Lionel's record added to this latest charge sent him to Parchman for several years. He was later paroled and returned to the Oxford area, where he began working at Mr. Sparkle Car Wash.
Lionel was not quiet around town about his hatred for Detective Tatum, who he blamed for getting sent to the penitentiary instead of the county jail. Although still officially employed at the car wash, Lionel had been a suspect in several recent break-ins in the Yoknapatawpha County area at the time Detective Tatum died.
---