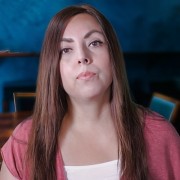 Marion Sanders bio
Marion Sanders was born to Kurt and Lila Sanders on December 13, 1981, in Tupelo, Mississippi. Kurt worked in construction, and Lila was a homemaker. The Sanders family lived on a small lot just outside Tupelo in a small but clean house.
Life was good in the Sanders household, although the family often felt the lack of money. Marion never went without food or other necessities, but she was aware that her family didn't take vacations to the beach like her friends did. But the Sanders family still managed to have fun in their own fashion.
When other families went to the beach, Kurt built Marion a small gingerbread house in the backyard using scrap pieces of wood and siding from his construction sites. Her mother helped her decorate it with castoff furniture, and the family had a housewarming party.
When school started in the fall, and the other kids talked about building sand castles during their summer vacations, Marion told them she'd taken possession of her new house. The teacher said she wasn't aware the family had moved. Marion assured her they hadn't, but it was time she had a place of her own.
Marion attended the University of Mississippi, majoring in business and focusing on banking and finance. While in school, she dated a pharmacy major from Memphis named Dale Johnson. The couple married shortly after graduation and settled in Germantown, Tennessee, just outside Memphis. Dale started a lucrative job at a large pharmacy, while Marion worked at a major bank in town.
Within six months, the marriage began to sour. Dale was inattentive to Marion most of the time and short-tempered on the rare occasions he did pay any attention to her. A month after their second wedding anniversary, Marion filed for divorce and moved out.
She had always enjoyed Oxford while in school and decided to move back there. She accepted an entry-level position at a local bank and began working her way up through the ranks. As bad as her relationship with Dale had been, Marion missed the financial benefits his pharmacist job had afforded them, and she looked forward to the increased income that came with her promotions.
She was a loan officer aiming for a vice presidency when she met Charles Tatum, a local policeman who consulted on a new security system the bank was installing. Marion thought the idea of dating a cop was exciting and intriguing, and she asked Charles to lunch.
Charles and Marion had fun together, but after a few months, she began to chafe at the life of a police officer. She didn't like the hours he worked or the job's low pay. She often got angry at Charles when he canceled one of their dates. But as irritated as she was, she did really care greatly for Charles and was disturbed by rumors he was going to break up with her.
---