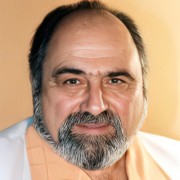 Alibi canvass – James Mendoza
YCSD investigators interviewed Virginia Mendoza, as well as hospital personnel who were on duty the evening of January 6, 2023, to learn more about Dr. Mendoza's activities that night.
The interviews summarized are some of the most typical or relevant to the investigation and are representative of all interviews conducted.
---
Name: Todd Melton
Address: 108 L'acadian, Oxford, MS
Dr. Melton was the on-call ER doctor on the night of January 6, 2023.
Melton said he was just finishing up with a patient who'd suffered moderate injuries in an auto accident when the Mendozas arrived at the ER.
Melton said he examined Mrs. Mendoza, and while he didn't feel she or her pregnancy were in any danger, he kept her in the ER for a few hours for observation. Melton confirmed that Dr. Mendoza, whom he knows as a casual business acquaintance, was with his wife the entire time.
After consulting the discharge paperwork, Melton confirmed that Mrs. Mendoza was discharged at 11:25 p.m. with home care instructions and advice to return to the ER if the symptoms should intensify.
Melton said, to his knowledge, the Mendozas have not returned to the ER since that night.
Name: Virginia Mendoza
Address: 613 Sage Cove, Oxford, MS
Virginia Mendoza, who is married to James Mendoza, said her husband was with her on the evening and night of January 6, 2023.
She said James arrived home between 7:00 p.m. and 7:30 p.m. While she was heating up his dinner, she started having pains in her abdomen. Mrs. Mendoza is eight months pregnant, and when the pains didn't subside, they went to the ER at Baptist Memorial Hospital at about 8:00 p.m.
The ER physician ruled out preterm labor and sent the Mendozas home with instructions for treating Braxton Hicks contractions.
Mrs. Mendoza said her husband stayed by her side the rest of the night, ensuring she got plenty of fluids, helping her deal with the discomfort, and seeing to her every need. She said they went to sleep around 1:00 a.m.
Name: Lucy Williams
Address: 123 American Eagle Way, Oxford, MS
Ms. Williams is the swing shift receptionist in admissions at Baptist Memorial Hospital and worked the 3:00-11:00 p.m. shift on January 6, 2023.
She said she remembered the Mendozas coming into the hospital because they seemed like nervous first-time parents. Williams said she sent them to the emergency room.
---