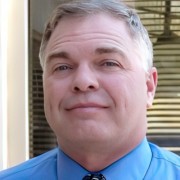 Wallace Smith bio
Wallace Eugene Smith was born on September 8, 1982, to Eugene and Mabel Smith at Forrest General Hospital in Hattiesburg, Mississippi.
Wallace's parents adored their only child, and anything he wanted that they could afford, they got for him. Their unlimited support filled Wallace with self-esteem. He was friendly with everyone, but he also held grudges against those who he felt had slighted him in any way.
He didn't have an easy time in school and had to put in a lot of extra time studying to get promoted each year. When he graduated, he wanted to become a doctor, so after earning his Bachelor's Degree at the University of Southern Mississippi, he enrolled in the University of Mississippi School of Medicine in Jackson.
While attending classes one day, he met Veronica Sherman. He asked her out a few times, and she finally accepted. He fell in love with her, and when Veronica learned she was pregnant in 2012, they married on August 8 of that same year. Their daughter, Haley, was born on January 10, 2013. While Haley was still an infant, Veronica filed for divorce because Wallace was drinking too much, telling him she had fallen out of love with him because she couldn't stand the sight of him when he was drunk.
Before the breakup, Wallace had barely been eking through medical school, even with Veronica's help, and without her, he didn't pass the licensing exams. He decided to go into pharmaceutical sales instead and was hired by Hawthorn Pharmaceuticals in Madison, Mississippi.
After the divorce, Wallace continued drinking and eventually was arrested for public intoxication. Veronica used that incident to file for sole custody of their daughter, which she was eventually awarded, though it took a while.
A few years after he started working at Hawthorn Pharmaceuticals, the company transferred Wallace to New York. In addition to the relocation, he also had to travel a lot for work and, as a result, couldn't see Haley as much as he would've liked. Even so, he tells friends, she has been the center of his life since she was born.
In 2020, Veronica asked Wallace to give up his parental rights because she wanted her husband of three years, George, to adopt Haley. When Wallace refused, she filed a petition to forcibly terminate them, which ultimately failed, much to his relief.
Wallace tells people he has never remarried because he hasn't found anyone he loves as much as Veronica. He lives alone and spends so much time traveling that he hasn't been able to maintain a lasting relationship.
---