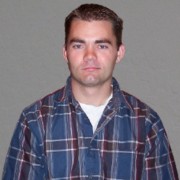 Wesley Brooks bio
Wesley Scott Brooks was born to Spenser and Virginia Brooks on January 10, 2002. Wesley grew up in a well-to-do neighborhood and had lots of friends. Between his parents and grandparents, he had everything a boy could want.
Wesley's mother taught him to respect others, and his father and grandfather taught him to always strive for the things he wanted in life. Wesley was an excellent student, just like his father and Grandpa Fitzgerald, and worked hard to keep his name on the honor roll.
His dream was to follow in his grandfather's footsteps and become an investment banker. Wesley knew his father wanted him to go into law, but he simply didn't have the passion for it. His mother always told him to do what was in his heart, and that's what he planned to do.
Wesley loved his summers doing things with his parents and visiting his maternal grandparents, the Dillons, in Tupelo. During his high school years, he excelled in sports and was well-liked by his teammates. He dated several girls but none seriously until his senior year.
That's when Wesley met Annisa, a transfer student from Knoxville, Tennessee. Before they knew it, they were in love and seemed to have everything going for them. They both were accepted at several prominent out-of-state schools, but Wesley's heart was in Oxford. He decided to attend Ole Miss, but she chose to go to Stanford University in California. It broke his heart to see her go, but he wanted her to do what was best for her.
While the couple tried to maintain a long-distance relationship at first, after a few months, she decided to break things off. Wesley was devastated but decided not to let their breakup derail his future. He dedicated himself to his studies, and he still maintains a 4.0 GPA average.
By the spring semester, Wesley was ready to take a few hours away from his studies to socialize and make some new friends. He's even gone out on some casual dates, but he hasn't found anyone he really likes yet.
---