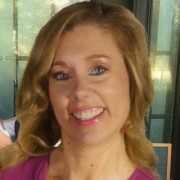 Natalie Posner bio
Natalie Maureen Posner was born on February 15, 1978, in Sunland, California.
Lana Kaye Rucker was technically a minor when she married Larry George Posner two months before Natalie was born. Shotgun master Dee Rucker had persuaded the reluctant Larry to make an honest woman of her daughter, but the marriage was rocky at best.
When Natalie was barely three years old, Larry went to get a pint of whiskey and never returned. Unfazed, Lana had no trouble finding a replacement for Larry. She refused to go through life without a man. Whenever one left, another one quickly filled the vacancy.
Years later, neighbors contacted Social Services after seeing Lana's boyfriend acting inappropriately with 11-year-old Natalie. After a short investigation, Natalie was sent to live with her maternal grandmother.
Dee had found religion a year earlier and insisted anyone in her life "be one with the Lord." Even though she always had clean clothes, regular meals, and a good school, as far as Natalie was concerned, she had swapped one nightmare for another.
Natalie was intelligent and excelled academically, but she was painfully shy. She barely spoke and had only one friend. Sandy Evanuick had also been passed off to a grandparent because of parental neglect, and the girls became instant comrades. Together they made plans to escape the Sunland Trailer Park and become great filmmakers.
The last day of their junior year in high school, Sandy was killed by a hit and run driver, and Natalie's world collapsed. She rejected all overtures of sympathy and immersed herself in her studies. A teacher helped her get a scholarship to the University of Southern California, which enabled her to start a new life away from the trailer park.
At USC, Natalie came out of her shell and made friends. She discovered young men were attracted to her, especially after she dyed her hair blonde to look more like a "California girl."
In her sophomore year, Natalie met Ivan Riesling, the entertainment editor for Los Angeles Addendum magazine. He was the most handsome man Natalie had ever seen. To her amazement, Ivan sought her out and begged her for a date. Unaccustomed to such attention, Natalie was flattered and accepted his invitation.
They quickly became an item, and within six weeks, they were living together. Three months later, Ivan convinced Natalie to quit school and come to work for him as a researcher.
In 2004, Lana experienced some maternal pangs and sought out her daughter for a reconciliation. When Natalie saw her mother at the door, she couldn't move. She allowed Lana to come in, hoping to get rid of her before Ivan returned from a tennis date. But Lana wanted to catch up on everything when she saw how well her daughter was doing. She wondered aloud if Natalie might have some extra cash for her "poor old mama."
When Ivan came home, he was cordial to Lana, noting how distressed Natalie was. As Lana was leaving — finally — she mentioned that Natalie was much prettier as a brunette than the bimbo blonde she was now.
After he closed the door behind Lana, Ivan's face contorted with rage. He was furious that Natalie had deceived him for years by altering her looks. Stunned by his reaction, Natalie didn't see the fist coming, but she heard the crack as the impact broke her nose.
At the emergency room, they both insisted that Natalie had accidentally walked into a door. Over the next several years, the trips to the ER became more frequent. After a while, Ivan didn't even go with her anymore.
Knowing her mother had been in similar situations, Natalie asked for her advice. Lana chided Natalie for complaining when she had a good job, a nice place to live, and a man who obviously cared about her. All Natalie needed to do, Lana said, was accept the bad with the good. And then she gave Natalie makeup tips for covering inconvenient bruises.
Despite what she told her mother, Natalie insisted to her girlfriends that Ivan would never raise a hand to her or anyone. Even though police responded to Ivan and Natalie's home many times, no charges were ever filed.
On the morning of May 10, 2010, Ivan Riesling's secretary discovered his body in his home. He apparently had interrupted an attempted burglary late on May 8th or early on May 9th and was beaten to death. The investigation later determined a fire poker found at the scene was the murder weapon.
Natalie, who had missed several days of work the week before Ivan died, was nowhere to be found, and some of her clothes and other items including her car were missing. Her vehicle was found abandoned in Bakersfield, California two weeks later.
A few days after Ivan's death, Lana received a postcard, unsigned but believed to be from Natalie. It read: "He finally went too far. I can't stay here. I'm sorry. Pray for me."
The last reported sighting of Natalie Posner was in November 2015 in Colorado. Jim Arnold, an acquaintance of Ivan Riesling's, believed he saw Natalie at an Aspen ski lodge. According to him, she was thinner, and her hair was dark, but the voice was the same. Mr. Arnold said he didn't recognize her at first, and by the time he placed her, Natalie had disappeared again.
---