Canvass – Beauchamp neighbors
On Sunday afternoon, YCSD investigators canvassed Devlin Beauchamp's neighbors to determine who may have seen or heard anything unusual on the night of June 30, 2018, or the early morning hours of July 1, 2018.
The following interview descriptions, provided in summary and not verbatim, are some of the most typical or relevant to the investigation and are representative of all interviews conducted.
Gower
Emma Gower
across-the-street neighbor, southwest
Ms. Gower said she did not notice any unusual activity on the night of June 30, 2018. However, she did notice on July 1, 2018, that Mr. Beauchamp did not take his usual early morning run at approximately 6:00 a.m. which she frequently joined him in. She knocked on his door at approximately 6:20 a.m. to see if he was running late, but there was no answer.
She said his car was parked in his drive and so she was sure he was home at that time. She also noticed that the morning paper was still on the porch and had not been taken in. When Mr. Beauchamp did not answer his door, she assumed he had company and decided she should not bother him any further.
Ms. Gower did not recall seeing a vehicle parked in front of her house on the night of the 30th, but says she got home at approximately 7:00 p.m. and retired to her sofa where she watched Netflix until well after midnight, never looking out the window or going outside again until morning.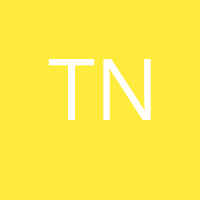 This comment was minimized by the moderator on the site
There are no comments posted here yet