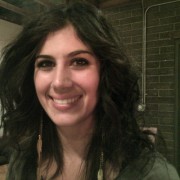 Tammy Freeman bio
Tammy Freeman was born in McKeesport, Pennsylvania, on April 1, 1988. Her mother, Melanie, was a teenage runaway who raised Tammy on her own. When Tammy was fifteen, her mother sent her to live with her grandmother, Eunice Freeman, in Oxford, and Tammy hasn't heard from her since.
After high school, Tammy attended The Atlanta College of Art on a partial scholarship. During her summer break in 2008, a homesick Tammy returned to Oxford and went to work at the Yoknapatawpha County Art Center, where she met and fell in love with a coworker. Even though the man was as taken with her as she was with him, he was married and quite a few years her senior. The brief but intense affair ended shortly before Tammy returned to school.
Instead of returning to school in Atlanta, Tammy moved to Hollywood, California, to pursue a writing career. Though she landed occasional freelance work, her steadiest income came from waiting tables in local eateries and clubs. Her hopes and dreams fizzled, and she became involved in drugs and did some dealing on the side.
In May 2019, Tammy returned to Oxford when her grandmother was diagnosed with Alzheimer's disease. Unfortunately, Tammy's devotion could not protect her grandmother from her illness, and Eunice had to be placed in Graceland Care Center, where she could receive proper care. The nursing home did not come cheaply, so Tammy continued her dual careers as waitress by day and drug dealer by night to pay for her care.
Once she was back in Oxford, Tammy resumed her love affair with the man she'd met years before, who was by then separated from his wife. Their reconnection was brief, as the man was killed in a workplace accident just a few months after Tammy's return.
His death, on top of her grandmother's death around the same time, had such a profound effect on Tammy that she vowed she would get off drugs and get straight. She attempted rehab three times before she succeeded, and she has stayed clean and sober ever since.
To Tammy's shock and amazement, Eunice had left her a $30,000 life insurance policy and her house. Tammy used the insurance money to get back on her feet and to add a small studio onto the house, where she works on her sculpting.
Tammy currently works during the day as a waitress at the Home Plate barbecue restaurant and pursues her sculpting career at night and on weekends. She has been seeing Miguel Ochoa since they met at the 4th of July Festival on the Square. In her spare time, she volunteers for the senior assistance programs of United Way of Oxford and Yoknapatawpha County.
---