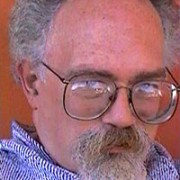 Roy Strong bio
Roy Strong was born on October 20, 1974, to J. B. and Judy Strong. His mother was sickly all of his infancy and childhood, which required Roy to become self-sufficient at an early age.
Judy died in September 1981, a month before Roy's seventh birthday, leaving eight-month-old JC in the care of his father and brother.
Roy's schooling was hit and miss due to J. B.'s road schedule driving an 18-wheeler delivering tobacco along the Southern Gulf Coast. J. B. took the boys on the road with him when he couldn't find or couldn't afford a baby sitter, which was most of the time.
In 1995, Roy moved to New Orleans, working at dishwashing, bussing, and any other jobs he could find to keep him alive and able to rent a one-bedroom apartment. He took in JC a year later when the younger boy ran away from home, and together they learned to survive.
The jobs they did were not always strictly legal, and in 2004, Roy hurriedly left town to avoid the wrath of a loan shark.
Roy moved to Fort Walton Beach, Florida, where he currently lives, and found work in construction. He settled down a bit—but not entirely—when he married Gwen Harris and became the father of Jeb.
He frequently visits his brother, JC, in Taylor, Mississippi.
---