Arrests in Rebel Inn murder
OXFORD WEEKLY PLANET
Tuesday, September 13, 2022
Arrests in Oscar Knight murder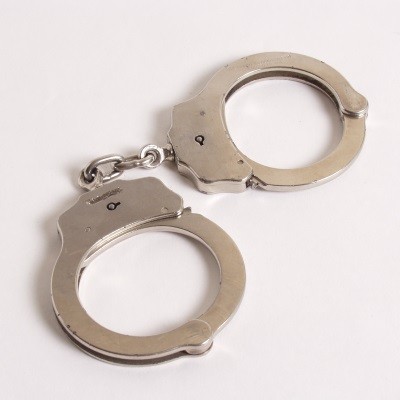 Earlier today, Yoknapatawpha County Sheriff's Department investigators arrested two suspects in the August 21 murder of Oscar Knight of Tupelo.
Elizabeth Barton, 62, was taken into custody at her Webb Street residence. Her son, James Barton, 43, of Anderson Road, was taken into custody at the sheriff's department. According to the Yoknapatawpha County Jail docket, bond hearings have been set for tomorrow.
"Mrs. Barton and Mr. Barton were arrested without incident and will be formally charged in connection with the homicide of Oscar Knight," said department spokeswoman Elizabeth Jones at a press conference.
Jones declined to identify the relationship between the Bartons and Mr. Knight, saying "further details will come to light as the case progresses through the courts."
On August 21, a Rebel Inn maid found Knight's severed thumb in his motel room. On August 25 and again on August 29, bags of body parts were found at Lamar Park. Those body parts were later identified as Oscar Knight's.
Missing from those discoveries were Knight's head and hands, which were allegedly found at Mrs. Barton's residence, according to a source close to the investigation.
Observers of the case have speculated that Knight was tortured before his murder, but Jones refused to comment on the allegation.
At publication time, Knight's cause of death had not been officially determined, but sources in the coroner's office said a preliminary examination of the remains recovered at Mrs. Barton's residence indicates Knight died from a sharp force wound to the left frontal region of the head.
Other than the amputation of the left thumb, the dismemberment of Knight's body reportedly happened after death.
Elizabeth Barton is active in the Oxford chapter of the Daughters of the American Revolution as well as other local charities and seniors groups.
James Barton is employed at Oxford Hardware on University Avenue. Store owner Albert Plum was reportedly a person of interest in the Knight investigation.
Jones would not say whether Plum is implicated in the murder or whether additional arrests are expected. Calls placed to Plum's business and residence were not immediately returned.
Friends and neighbors expressed shock at the Bartons' arrests. Longtime family friend Steve Marshall said, "I've known Liz most of my life and Jimmy for all of his, and I can tell you that they're good people. I can't accept they had anything to do with this horrible crime, but if they did, it was only because Oscar drove them to it."
Mrs. Barton's friend and fellow DAR member Pauline Jones agreed. "Oscar Knight was not a nice person. He went out of his way to provoke a lot of people the day before he died. It's no surprise that someone wanted him dead, but I simply don't believe it was Liz and Jimmy who killed him."
In addition to the first-degree murder charges, the Bartons are also charged with conspiracy and desecrating a corpse. Both could face the death penalty if convicted. They are being held at the Yoknapatawpha County Jail.
By Kemper Jones at 2:50 PM
---