Surprise in holiday death
OXFORD WEEKLY PLANET
Tuesday, December 20, 2022
Two arrested in Ole Miss prof death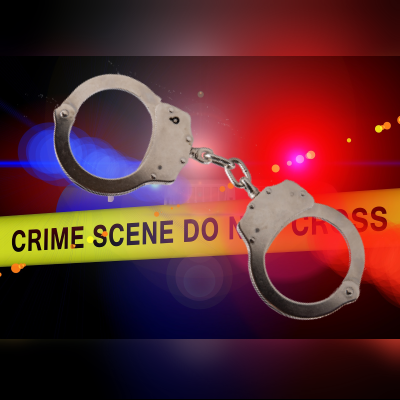 Earlier today, Yoknapatawpha County Sheriff's Department investigators arrested two suspects in the death of University of Mississippi professor Jackson Walker.
Sylvia Mason, 28, and Joshua Walker, 26, were taken into custody at the sheriff's department. The Yoknapatawpha County Jail docket shows bond hearings for both suspects have been set for tomorrow.
Mason, an assistant volleyball coach at Northwest Mississippi Community College in Senatobia, is a longtime friend and possible girlfriend of Jackson Walker, according to people who know them.
Joshua Walker, a teller at Oxford University Bank, is Jackson Walker's younger brother.
Jones declined to comment on the motive in the alleged homicide but said, "More information will be released as the case progresses."
On December 12, a co-worker found Jackson Walker dead in his University Avenue apartment. While the official report on Jackson Walker's autopsy has not yet been released, sources in the Yoknapatawpha County Coroner's Office said the cause of death is believed to be poisoning but provided no details.
Crime Beat has reached out to people who know Mason or one or both of the Walkers, but few were willing to comment on the record.
One of Jackson Walker's colleagues, who asked not to be named, said he knew both Jackson Walker and Sylvia Mason and was astounded and devastated by the allegations.
"Sylvia has always been unpredictable in some ways," he said, "but Jackson was a valued educator, and I can't believe she would do this, much less Jack's own brother."
A person who answered the phone at Teresa Meyer-Walker's residence said Jackson and Joshua's mother was inconsolably heartbroken and would not have any comment on the situation.
Calls to the residence of Jackson and Joshua's father, Craig Walker, were not answered.
Becky Mason of Burnsville, Mississippi, described her daughter, Sylvia, as a selfless young woman who is devoted to her volleyball players and regularly visits her ailing father.
"Sylvia loved Jackson and would never do anything to hurt him," Mrs. Mason said. "This whole thing has to be a terrible misunderstanding, and I know she'll be cleared of these accusations. I only hope those police people will apologize for their mistake when that happens."
Representatives of Northwest Mississippi Community College and Oxford University Bank declined to comment on the arrest of their respective employees.
Sylvia Mason and Joshua Walker are being held at the Yoknapatawpha County Jail. As of publication time, neither one had an attorney of record.
By Kemper Jones at 4:00 PM
---
$ 17.50 The applicant card kit contains everything you need to collect five sets of fingerprints. Shop Now

$ 30.00 – $ 33.00 Jackets feature a detective shield printed in white on the front and FORENSICS in large white type on the back. Shop Now

$ 8.00 $ 7.00 This sturdy, bright yellow lanyard printed on both sides with "CRIME SCENE DO NOT CROSS" in black letters. Shop Now

$ 25.00 $ 16.00 A wall chart illustrating common fingerprint comparison characteristics. Shipped in a protective cardboard tube. Shop Now

$ 4.50 – $ 150.00 The standard FBI fingerprint card, form No. FD-258 version: 11-1-20 used for noncriminal fingerprinting Shop Now

$ 75.00 $ 60.00 Examine the evidence to solve a murder. Dust evidence for prints & test fabric for the presence of blood. Shop Now

$ 25 Stocked with enough supplies to collect at least 25 prints. Shop Now

$ 25.00 $ 22.00 Create a professional crime scene sketch quickly. Shop Now

$ 8.00 Contains 2 of each size paper and plastic bags (large, medium and small.) Use for real evidence or fun. Shop Now

$ 44- 54 explores a different crime scene processing technique each month. Shop Now

$ 44.00 A real print kit, fully stocked with instructions and enough supplies for at least 50 different print lifts. Shop Now