Ryan Rand bio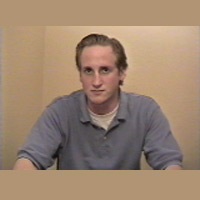 Ryan Rand was born May 23, 1993, five weeks premature at Baptist East Memorial Hospital in Memphis, Tennessee. He is the only child of Robert "Big Bobby" Rand and Louise Rand, an older Oxford couple who made their fortune in North Mississippi's booming upholstered furniture industry.
Ryan got a late start in school when his mother persuaded the school principal that Ryan's health was still too delicate to face the larger, more boisterous children in the first grade. He was held back a year for private kindergarten classes.
Ryan and Cameron Maxwell's friendship began in the first grade. The boys were inseparable for years with Ryan often calling his buddy for long, late-night conversations. The two of them were often seen around town at the movies and at athletic events together.
In high school, Ryan earned honors in science, English and band, where he played second-chair clarinet for three years. After the seventh grade, Ryan's friendship with Cameron turned toward helping Cameron through high school, grinding out quick term papers to help his friend when Cameron's skating career took him to Memphis for weeks at a time.
With his good friend away so much, Ryan began to exhibit a reluctance to socialize that hadn't been evident in his earlier years. Though it did not affect his school performance, he developed a quiet drinking problem and often had alcohol on his breath and a couple of bottles stashed in his car on weekends. He began attending AA meetings in his senior year and is now a teetotaler.
Ryan is a soft touch, known for being the kind of friend who remembers birthdays with cards and presents, lends $20 or the use of his credit card when needed, and occasionally hands over the keys to his beloved BMW to friends for several days at a time.
Now enrolled at the University of Mississippi, Ryan is majoring in computer science with a minor in English literature. He lives in a luxury condo that his parents bought just before his freshman year at Ole Miss.
Ryan's apartment has a reputation for its less than clean standards. Friends attribute his lack of concern to a life of maids and joke about his silver spoon. Ryan's point of view is best expressed by a framed Quentin Crisp quote on his living room wall: "There is no need to do any housework at all. After the first four years, the dust doesn't get any worse; it's simply a question of not losing your nerve."
Ryan does, however, take pride in his expensive car, a sleek pearly gray BMW convertible, which he carefully hand-washes and waxes every Saturday.
He still doesn't socialize much around town, preferring to cook for friends at his condo. He often stays up late in Internet chat rooms, talking with friends all over the country from New York to California.
Years of country-clubbing with his parents also have polished Ryan's golf skills. He keeps in shape and gets plenty of fresh air and exercise as a member of the Ole Miss golf team.
Ryan dresses well, keeping a large running tab at Neilson's Department Store on the Square. He is musically talented and took private piano lessons for five years. Today, he still enjoys playing a keyboard at home and sometimes fills in background at a local recording studio and doing some keyboard gigs.
College friends and co-workers describe him as a quiet, intense, observant and thoughtful young man who keeps to himself.