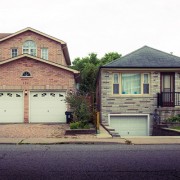 Neighbor canvass
Yoknapatawpha County Sheriff's investigators canvassed homes near the residence of Brenda and Jasmine Ledbetter at 17 Van Buren Avenue.
They were looking for potential witnesses who saw or heard anything on the afternoon or evening of Saturday, June 8, 2019, the date Jasmine Ledbetter was last seen alive.
The interviews summarized are some of the most typical or relevant to the investigation and are representative of all interviews conducted.
---
---