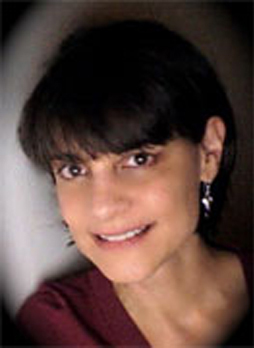 Kimberly Pace was born to Valerie and Robert Pace on June 24, 1976 in Oxford, Mississippi. Both of her parents were schoolteachers: Robert at Oxford High School and Valerie at the University Elementary school. They were a close family and were delighted when Rebecca was born six years later.
Kimberly was a great "big sister" and the two sisters got along great. This was a credit to both mother and father who treated the girls equally and never took sides when there was a normal squabble between the girls. They let their children settle their differences between themselves. The girls grew up to be close and remained so into adulthood.
Robert became ill with heart problems during Kimberly's junior year in high school. In spite of seeing her father deteriorate in the last year of his life, she kept up her schoolwork and her extra curricular activities as a result of her father's urging. She had always been a good student and Robert had planned for her to go to college by making investments to help pay for her tuition. She loved school and found getting good grades was fulfilling as well as prudent. She wanted to go the University of Mississippi and knew she could save money by living at home. When her father died during her senior year in high school, she worked even harder so as to do well for her father's memory as well as for her own sake.
Kimberly always loved animals and, when in elementary school, she thought she wanted to be a veterinarian. In high school she discovered literature and, with the encouragement of an especially good English teacher, decided to major in English at Ole Miss. The teacher helped her to get a partial scholarship. Kimberly graduated from Ole Miss in June 1988 after four years of going to school year round. She then went on to earn graduate degrees culminating in a Ph.D.
During her college years, she worked at The Lucky Café owned by Cheryl Weston. Cheryl became a true friend and confidant and was one of the three people with whom Kimberly had Sunday Brunch every other week. Even after being hired as an Instructor and later an Assistant Professor at Ole Miss, Kimberly continued working for Cheryl whenever she could. She did this out of friendship rather than needing the income.
Kimberly has always been popular with her students. She was an enthusiastic, creative teacher who took a personal interest in her students. She even came under scrutiny and criticism because she socialized with sophomore and junior students. She was often seen at Murff's and the Downtown Grill with students who were drinking, and some professors on staff at Ole Miss considered it unprofessional and an embarrassment to the university and to them as her fellow faculty members. Her association with her students has recently caused trouble with her long time live-in boyfriend, Paul Evans, as well.
Kimberly and Paul met at the County Arts and Crafts Fair in 2008 when Paul was exhibiting his lathe-turned wood works. They discovered a mutual love for hand-worked art, and began dating. About six months later, Paul moved in with Kimberly in the house she had purchased a few years earlier, and Paul helped her with some of the carpentry projects.
When Kimberly's mother, Valerie, began showing signs of memory loss and eventually was diagnosed with Alzheimer's, Paul was the support Kimberly needed to make critical decisions about her mother's care. He was loving and considerate not only of her, but also of Becky, and was patient and understanding of their mother's problems. Kimberly came to depend on him emotionally, but lately her near obsession with her students' well being and the amount of time she spent with them outside of school was taking its toll on their relationship.
Paul heard rumors at his job at Lane Properties that Kimberly's relationship with some of her students was more than just friendly. He moved out saying nobody would play him for a fool. Kimberly was hurt by his unjustified accusations so let him go. She was torn between telling him to get lost, or compromising by curtailing her socialization with her students. She had not completely decided because she was so hurt that he could believe the rumors, but the night before her body was found, she went to his opening at the art gallery to be supportive after all he'd done for her during her mother's illness.
Kimberly Pace was found dead in the basement of her home on Sunday morning, September 25, 2011. The investigation into her death is ongoing.