Physical Plant employee canvass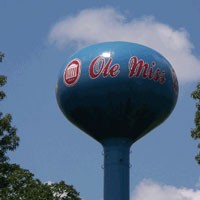 Yoknapatawpha County Sheriff's Department
Investigating Officer(s): Detective Terry Nelson, Detective David Anderson
Case Description: Kevin Gilmore Death Investigation
On July 14, 2011, the Yoknapatawpha County Sheriff's Department conducted a canvass of people who worked in and around the Shops and Stores building.
The interviews summarized are some of the most typical or relevant to the investigation and are representative of all interviews conducted.
---
Gerald Olson
Position: Director of UM Physical Plant Department
Address: 1702 Johnson Avenue, Oxford, MS 38655
The witness said he was informed by Cindy Tucker that something strange was going on in the part of the building that was being renovated.
He went to investigate and found Carl Wills blocking what looked like a doorway in a section of disturbed wall. After being told what had occurred, Olson called Drew Smith and the University President's office and waited for the police to arrive.
When asked about the hidden room, the witness said that he had been at the university for ten years and had no knowledge of the room, but suggested investigators talk to Butch Weaver who recently retired after thirty years and knew a lot more about the history of the building.