The Juke Joint 1987 patron re-canvass (2011)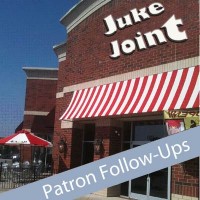 Investigators tracked down as many of The Juke Joint patrons who had been interviewed in 1987 as could be located to talk to them about what they remember about Kevin Gilmore.
The interviews summarized are some of the most typical or relevant to the investigation and are representative of all interviews conducted.
---
Carole French
Age / Position: 71 / Patient
Address: Yoknapatawpha Acres Nursing Home, Oxford MS
Mrs. French was interviewed at the nursing home. She said she remembered Kevin Gilmore and that there was no way she could forget him.
She said there was a lot of hullabaloo about his death and that when she went back to The Juke Joint the evening after the discovery of Kevin's body made the papers, the place was buzzing with the news.
When asked what the talk was about, French said that everyone was trying to guess who did it and what had happened out on Hathorn Road. She said some of the folks were sad, but there were a few wise guys who kept popping off about the pot farm being so close and they were saying that he probably died happy.
When asked what she and Kevin talked about when he sat with her, she said that she remembered that he spoke mostly about being on the Ole Miss basketball team and how much he loved it.
She said it had been so long ago that she couldn't remember what he looked like, and she hated that. Then French said she didn't want to talk anymore because it was time for her nap.