The Juke Joint staff interviews (1987)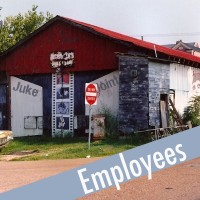 Yoknapatawpha County Sheriff's Department
Investigating Officer(s): Detective Terry Nelson, Detective David Anderson
Case Description: Kevin Gilmore Death Investigation
On December 15 and 16, 1987, the Yoknapatawpha County Sheriff's Department conducted a canvass of the owner and the employees at The Juke Joint, where Kevin Gilmore was employed. The interviews summarized below are some of the most typical or relevant to the investigation and are representative of all interviews conducted.
---
Derek Jones
Age / Position: 17 / Ticket Sales
Address: 1502 Madison Avenue, Oxford MS 38655
Comment: Mr. Jones stated that he works at the diner and helps sell tickets with Laura Mason for the seven o'clock movie. He and Laura go to the same school, and she helped him get the job.
Jones said the last time he saw Kevin Gilmore was Thursday the 10th while they were both at work. Jones said he didn't talk to him a lot because he was busy doing his ticket-selling job.
He said his opinion of Kevin was that "he's an OK guy." As far as he knew, Kevin got along with everyone. He said he didn't socialize with him since he is only 17 and his parents wouldn't allow it.
He said he was surprised when he found out about Kevin's death and hasn't a clue who would want to kill him.