The Juke Joint patron interviews (1987)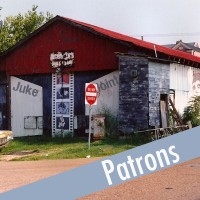 Yoknapatawpha County Sheriff's Department
Investigating Officer(s): Detective Terry Nelson, Detective David Anderson
Case Description: Kevin Gilmore Death Investigation
On December 15 and 16, 1987, the YCSD conducted a canvass of the patrons of The Juke Joint, where Kevin Gilmore was employed. They were looking for anyone who may have known Kevin or recognized him from seeing him there.
The interviews summarized are some of the most typical or relevant to the investigation and are representative of all interviews conducted.
---
Darla Ash
Age / Position: 21 / Secretary
Address: 810 Lincoln Avenue, Oxford, MS 38655

Ms. Ash stopped in The Juke Joint on December 10, 1987, to speak to her friend, waitress Sharon Barclay, to see if her friend was still going to meet her after she got off work to go to a keg party a friend was throwing.
Ash said she wasn't in the place long, but after looking at a photo, recognized Kevin Gilmore. She said she had been there a few times, and she thought Kevin was cute, but he always seemed too busy to pay attention to her.
She didn't know who his friends or enemies were, if he had any. She said he seemed to be a person anyone would hire because he worked hard.
Ash said she spent the night after the keg party with her parents, Frank and Jillian Ash.