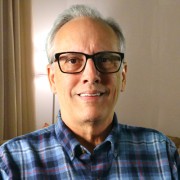 George Davis Raymond was born in Boston, Massachusetts, on August 16, 1950. He was the first of three children born to Matt and Rose Raymond. Matt was a fleet mechanic for one of the Boston delivery companies, and Rose was a homemaker.
Rose suffered from severe depression, and George was expected to be "the little man" around the house. George resented having to spend so much of his time caring for his mother and his younger siblings.
As often as possible, Matt brought George to work with him to relieve George's stress and give him some time away from all the responsibility. George was fascinated by the sounds, sights, and smells of the busy shop, and enjoyed fetching tools for the mechanics and helping wherever he could.
George's early elementary school teachers thought he lacked motivation and labeled him as lazy, but his fourth-grade teacher was different. She recognized his aptitude for math and science and saw that his lack of academic enthusiasm largely stemmed from the pressures of George's home life. This teacher encouraged George to work ahead of his classmates.
George discovered that when he was studying, he was relieved of his caretaking duties, so he dedicated himself to academic pursuits. By the time he graduated from the eighth grade, he was already studying pre-calculus, and in high school, he enrolled in as many advanced classes as he was allowed to take.
When he wasn't studying, George still enjoyed visiting his dad's shop, and that interest showed in his schoolwork as he took electrical, wood and metal shop classes for his electives.
During George's senior year of high school, his father died in an industrial accident at the shop. George took on the role of man of the house, but couldn't wait to graduate and move away. He ignored the full-ride scholarships offered by local colleges and accepted a partial scholarship at the University of Mississippi.
George moved to Oxford the day after his high school graduation and never looked back. During his senior year at Ole Miss, he met Anna Lee Gibson, the little sister of a friend of his. Anna was a senior in high school.
That summer, once Anna graduated from high school and George from college, the two began dating. The couple married in 1975, bought a home and had two children, Josh and Jarred.
---