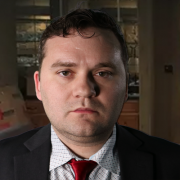 Gary Wilson bio
Gary Eugene Wilson was born to James and Martha Wilson on April 14, 1983. James and Martha ran a photography gallery and profited well.
Gary was born and raised in Golden, Colorado, located in the beautiful foothills of the Rocky Mountains. The Wilsons were delighted to have another son as Gary's brother, Scott, was two years old when Gary was born.
Gary and Scott were inseparable growing up. They had lots of friends but enjoyed each other's company more until they reached their teens. Scott was the more serious of the two brothers while Gary was the adventurous type.
Both boys excelled academically in high school. Scott enjoyed theatre and the arts, and Gary loved skiing, snowboarding, and hanging out with his musician friends. Life was good for Gary in this quaint, little western town.
Scott graduated high school in 1999, and with help from his parents, he started his own small tourist business and married his high school sweetheart.
Gary graduated two years later and enrolled at the Colorado School of Mines, where he had won a scholarship. After earning his Master's degree, he joined the faculty at the School of Mines and soon after met Helena Parker.
She was everything he had dreamed of for a wife. She was beautiful and the love of his life. They were married in July 2012. Things were great at the beginning for the young couple, but in time it began to sour. Helena wasn't happy being married, which broke Gary's heart, and they divorced in 2013.

No matter how hard Gary tried, he couldn't get over Helena. Through contact with an old friend, Gary learned there was a job opening at the School of Engineering at the University of Mississippi. He applied for the job and was hired.
Gary made his move to Oxford in May of 2014.
---