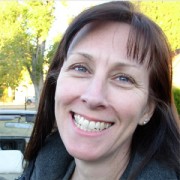 Alison Plunk bio
Alison Winslow Plunk was born June 4, 1970, to Thaddeus and Mary Winslow. She was the fourth of six children born to the Baptist preacher and his wife. All of the family's activities centered around Rev. Winslow's small church outside Oxford, and education was considered a top priority, second only to God, for all the Winslow children.
Growing up, Alison attended the school where she later taught after she earned her teaching degree from the University of Mississippi. Now retired, Alison taught for 13 years at the Oxford Middle School., where she was known as a strict disciplinarian and a no-nonsense teacher.
She met music teacher Jared Plunk at a middle school dance where they were both chaperones. Alison's strict family had frowned on dancing and any kind of popular music, allowing only religious and Big Band music to be played in their home. As an adult, Alison tried to break away from her conservative upbringing and found Jared attractive because of his musical expertise.
The couple eventually married, and several years later, Jared left teaching to pursue his interest in Southern music and to concentrate on exposing myths and misconceptions about musical personalities like Elvis Presley.
Where Alison was once enchanted by Jared's knowledge of music and musicians, by their tenth wedding anniversary, she found herself annoyed by the dozens of boxes full of memorabilia and vinyl records that Jared kept in their small two-bedroom home.
Alison is an avid gardener and belongs to several garden clubs, where she is known for her skill in growing roses. She has won blue ribbons at the county fair for her roses as well as for her needlepoint. She also sells her needlepoint flower pictures at local craft shows.
She has only a few close friends and prefers to spend her spare time at home, watching TV and doing needlepoint when she's not working in her garden.
---