Arrests in Reed murder
OXFORD WEEKLY PLANET
Thursday, June 22, 2022
Two suspects arrested in Reed case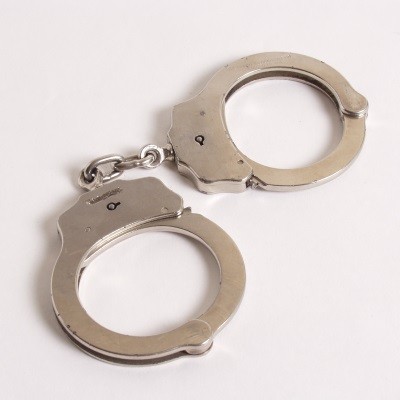 The Yoknapatawpha County Sheriff's Department arrested two suspects late today in connection with the death of English professor Douglas Reed.
Carol Fitch, 50, of 665 N. 14th St., Oxford, and Jill Osborne, 26, of 418 N. 15th St., Oxford, were each charged with murder, said Yoknapatawpha County Sheriff Department spokeswoman Elizabeth Jones.
Both women were arrested at their residences and are being held at the Yoknapatawpha County Jail without bond. Hearings have been set for Friday.
Reed was found dead June 13 in a meeting room of the Yoknapatawpha County Conference Center on the second day of the annual Faulkner and Yoknapatawpha Conference. The University of Mississippi professor and event organizer had been shot.
Both suspects worked with Reed in the university's English Department. Fitch is the department's senior secretary, and Osborne is its administrative assistant.
"Ms. Fitch and Ms. Osborne confessed to the murder of Douglas Reed," Jones told a handful of media representatives at a brief press conference to announce the arrests.
"I'd like to thank our investigators for their hard work in bringing this case to a close," she added. "We look forward to presenting these charges to the grand jury."
Jones took no questions and provided little detail about the nature of the confessions, except to say that both women had a history with Reed.
Top university officials were not in the office Thursday evening and couldn't be reached for comment, but department chair Dan Johnson said both women were trusted staff members and friends.
"I'm in shock," said Johnson when reached by phone. "I just found out about it myself and am having difficulty digesting it all. I hope a mistake was made here."
Johnson described the suspects as honest, friendly, and diligent in their work. He couldn't recall any conflict having arisen between them and Reed, nor could he think of any reason they'd have to allegedly kill him.
But at least one person offered a possible clue. Yvonne Boyd, the conference center events manager, claimed Osborne was attracted to Reed and that he might have recently rejected her.
"He's a good-looking guy who is very well-liked, and she told him more than once that she had a crush on him," Boyd said. "You just never know what someone is capable of. I'm glad they caught her and that other woman."
Reed had been dating Ole Miss business school professor Nora Percy at the time of his death. When contacted after the arrests, Percy said she felt relieved that the alleged killers were behind bars.
"I want justice for him," she said. "If these women did it, then they need to be punished to the full extent of the law."
By Kemper Jones at 7:00 PM
---