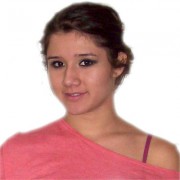 Caroline Jordan bio
Caroline Marie Jordan was born on January 12, 1993, to Tim and Susan Jordan. Tim was a pharmacist and Susan a nurse.
Caroline was their only child, and Tim and Susan were determined that she wouldn't be a spoiled brat. They gave her the things she needed but didn't give her everything she wanted.
Caroline grew up in a loving home and was taught to have respect for others including her parents.
She didn't like school from the day she started kindergarten, and sending her off each morning was a battle. Things eventually got better when she finally accepted the fact that she had no choice but to go to school.
Soon she found she liked socializing with her friends and enjoyed sports. She was kind and considerate to others and well-liked by her teachers.
During high school, she struggled to keep her grades average, and she really had no ambitions of continuing her education after graduation.
To please her parents she decided to attend a community college at night, but she quickly discovered that college truly wasn't for her, and she dropped out after her freshman year.
Her parents accepted the fact that she was determined not to attend college, but they secretly hoped that she would eventually change her mind one day.
Caroline stayed in town and worked a series of minimum wage jobs in restaurants and retail stores, but none of those positions was ever quite the right fit.
Two years ago, she landed a job as a sales clerk in Santa's Toy Shoppe and finally found her niche. Christmastime was always her favorite time of the year, and working there made it even better.
That year, Caroline's parents had planned a Christmas vacation to Hawaii and invited her to go along. She had always wanted to visit the islands, but she declined the offer because of her new job. Her parents were disappointed but went on their trip as planned.
Caroline was at the family home when she got the phone call that would change her life forever. Her parents were among six people killed in a horrible helicopter crash while touring the Hawaii Volcanoes National Park.
Caroline was devastated.
Her parents had provided well for her in case of their death. She had the house and enough money to live comfortably.
But she loved her job as a full-time elf at Santa's Toy Shoppe and decided to continue working. Her secret ambition was to capture the full-time elf position, but she was sure she wouldn't get the job even if she applied.
A few months ago, her store manager, Morgan Pierce, started paying more attention to her. She was flattered, and it gave her the confidence to finally apply for the full-time elf position.
Several of her co-workers also applied for the job. One of them, Nancy Ford, even bragged to several people that the job was hers for the asking.
When Morgan offered Caroline the coveted job, she was ecstatic and gleefully accepted. This would be the best Christmas of her life!
---