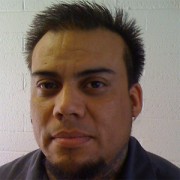 Javier Montoya bio
Javier Montoya was born on August 6, 1975, to Ricardo and Lois Montoya in Madison, Mississippi. Ricardo was an attorney, and Lois was a homemaker.
Javier's earliest memories were of his father's law office. He loved the smell of the old leather legal volumes and the feel of the dark, smooth, wooden bookcases. Well before he could even read, Javier played in the law office while his father met with clients. As he grew older, Javier worked in the law office, taking out the trash, performing mundane typing jobs, and running errands.
In school, Javier displayed a keen intellect and a willingness to work hard. He was popular with his classmates and teachers. Throughout his entire schooling, Javier was always near the top of his class. Graduating from his high school as valedictorian, Javier had numerous offers from schools like Vanderbilt and Tulane, but he wanted to stay close to his family and his father's law office. So he attended Millsaps College in Jackson, Mississippi, and soon earned a reputation for his strong work ethic and sharp intelligence.
Javier's only distraction during his time at Millsaps was his budding romance with Angie Johnson, an accounting major. Angie would often sit with Javier for hours on end in the school library. Javier and Angie were married the summer after their graduation.
Javier attended his father's alma mater, the University of Mississippi Law School. Very quickly, he and Angie became fixtures at the law library. She would work on her clients' tax returns and forms while Javier poured over his legal texts. He became editor of the Law Review and graduated second in his class.
Offers came in from all over the South, but Angie enjoyed Oxford and had a rapidly growing practice there, so Javier accepted an offer with an Oxford law firm. There, he developed a reputation as a fierce litigator who seldom lost a case. Most of Javier's work was in criminal defense, but over the years, he tired of the courtroom clashes over DUIs and drug possession.
Ready for a change, Javier started his own practice. He procured a small business suite and looked forward to having nice talks with his clients in the wood-paneled office. He wanted to be able to sit on the couch by the fire in the winter and smoke a pipe. He wanted to wear casual suits and grow his hair a little bit longer. In short, he wanted his father's law practice.
Javier's reputation made it very easy to build his client base. The ranks of his clients grew and eventually included Philip Fontaine, who became one of his most loyal clients. Javier liked Fontaine's renegade style, which reminded him of his more aggressive days in the courtroom, and he represented Philip in legal matters, both professional and personal, for many years.
---