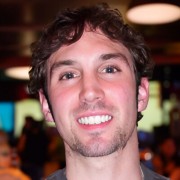 Dewey Devoe bio
Donald "Dewey" Devoe was born on February 22, 1994. Ben and Ivy Devoe, both of modest means, often told relatives they dreamed their two sons, Chris and Dewey, would grow up to be doctors or lawyers, able to support them in old age.
While Chris followed his parents' playbook, graduating with honors from Mississippi State and moving to Silicon Valley to seek his fortune, Dewey's report cards show he never exhibited his older brother's ambition.
Dewey coasted through school with straight Cs, and the more his parents harped, the more Dewey rebelled. In high school, he began hanging out with the stoners and was suspended once for possession of alcohol on campus.
At the same time, Dewey was good-looking and affable, and friends said he had a knack for making almost anyone feel appreciated. His charm served him well in his after-school and summer restaurant jobs, though he never worked anywhere for long. After a few months, when the novelty wore off, he'd start complaining about the tedium and quit.
Dewey's personality also made him popular with girls, and after graduation, he moved in with his high school girlfriend. But she soon tired of Dewey's laid-back attitude and pushed him to seek a better future so they could get married. Instead, Dewey moved back home. He repeated the pattern until his parents told him to move out and stay out.
Luckily, when his parents kicked him out for the last time, one of his old high school buddies, then a college senior at Ole Miss, told Dewey the apartment complex where he lived was looking for a manager. Dewey got the job, giving him a free place to live and the opportunity to hang out with college kids without having to attend classes.
Residents remembered Dewey partying with his new friends in the complex. His popularity stemmed partly from his hobby of growing marijuana. He had two plants for his own use, but it turned out to be more than he needed, and selling it when he needed extra cash was easy money.
Unfortunately, a serious dispute between two student tenants in the complex disrupted Dewey's idyllic existence, and for once, he had to make a hard choice—evicting one of them. The evicted student trashed Dewey's apartment and complained to the complex's management company, which decided to move Dewey out.
The company found him a spot at another of their apartment complexes—The Turn, home to Kristi Waterson and Michelle Prescott, among other wealthy students.
After his dust-up at the old complex, Dewey maintained a lower profile with The Turn tenants. Residents generally reported they were pleased with Dewey, although they said he was slow to complete routine maintenance and respond to repair requests. A few claimed he sometimes helped divorcees with more than their groceries, but Dewey knew better — he did his socializing off-premises.
---