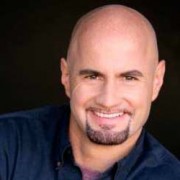 Taylor Boyd bio
Taylor Boyd was born on May 10, 1977, in Aberdeen, Mississippi. When he started school, he had a hard time fitting in because of his shyness. He overcame it when he gave a report to his middle school classmates that was so entertaining, he immediately became everyone's favorite classmate.
After graduation from high school, Taylor chose the University of Mississippi because it was close to home. He studied hard and graduated with a Master's Degree in Journalism.
After college, he took a job at a newspaper in Oxford to get some experience in a newsroom. He also wrote freelance articles for other publications in the region to get as much experience as possible, but he always had it in the back of his mind to become a book author.
Taylor met Yvonne Oliver at Square Books in Oxford, and that led to a friendship, which quickly turned to love. They married 18 months after their first meeting.
After working at the newspaper for several years, Taylor joined the Ole Miss journalism faculty, where he was also an adviser for the student newspaper. Several years ago, the newspaper considered doing a profile of local Elvis expert Jared Plunk. The article was eventually dropped, but it did introduce Taylor to Jared.
The two men developed a friendship through their shared interests, and eventually, they decided to become business partners. Taylor took a leave of absence from the university, and he and Jared focused on providing magazines and websites with content about the early years of rock and roll, many Elvis-related.
At the same time, they were co-writing a book about Elvis' influence on the evolution of rock and roll. They conducted extensive research, hoping to find new information about Elvis that would make their book a best-seller.
When Jared told Taylor he'd gotten wind of some secret letters Elvis had written that could be the scoop they were looking for, Taylor threw himself into tracking down the letters and their provenance. His research required a lot of travel, which he assured Yvonne would bring them fame and fortune once the book was published.
Taylor was putting all his time into the book, and he was dumbfounded when Jared announced he had obtained the letters himself and was terminating their partnership to go it alone.
When Taylor learned about Yvonne's affair with Jared, he was so angry that he considered divorce, but his wife begged him to take her back, saying Jared had taken advantage of her loneliness without him.
After much soul-searching, Taylor found it in himself to forgive Yvonne, but he could not forgive Jared. Taylor attended the Elvis conference because, as he told friends, he wanted to vent his anger at Jared not just for breaking the partnership, but mostly for taking advantage of his wife.
As of the Spring 2019 semester, Taylor is back full time on the Ole Miss faculty and is reportedly considering book ideas that don't involve Elvis Presley.
---