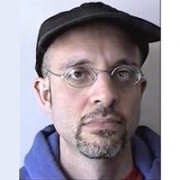 Peter Davis bio
Peter Samuel Davis was born to Harold and Karen Davis of Oxford, Mississippi, on February 23, 1976, and joined sister, Joy.
Although both children were encouraged as they grew up, those who knew the family well say Harold and Karen favored Peter. Joy was often viewed as eccentric, and she suffered several long bouts of depression.
Peter was bright and excelled in school. He also enjoyed sports and played baseball from the time he was old enough to hold a bat until he graduated high school. His parents feared that his popularity would lead him to shun his fragile, eccentric sister, but Peter proved their fears unwarranted. Despite being the younger child, Peter assumed the role of protector, caring for Joy throughout her lifelong battle with depression.
After high school, Peter enrolled at Ole Miss so he could remain near his sister. In addition to studying diligently to earn his Bachelor of Accountancy degree, Peter worked for the Ole Miss college radio network, where he often got Joy scheduled as a guest host for a "Tales of The King" broadcast. After graduation, he obtained his CPA certification and began working at an accounting firm in Oxford.
Even as they entered adulthood, Peter and Joy remained close. She would periodically call him to keep him up-to-date on her Elvis collection, and he tried his best to be there for her during her difficult times. In the late spring of 2006, Joy introduced Peter to Sonya Jacobs, whom she'd met through the Love Me Tender Elvis Fan Club.
Sonya and Peter fell in love almost immediately. When Joy's marriage dissolved three years later, Peter was busy beginning a marriage of his own. Friends say Peter blames himself for not being there more to support Joy during her divorce, and he feels partially responsible for his sister's subsequent breakdown.
In the winter of 2010, Peter's wife, Sonya, gave birth to a beautiful baby girl who the happy couple named Carolyn. A year later, son Michael arrived. Between trying to balance an expanding family and a growing career, Peter became less involved in Joy's life. She seemed to ramble more about Elvis, but Peter listened less.
After Joy lost a collection of letters to Jared Plunk, she became profoundly depressed—worse than any of her previous episodes. Peter tried his best to console his sister, but her guilt over the incident was too much for her to bear. She committed suicide just a few weeks before Jared Plunk's death. Peter was devastated, and those close to him say he blamed Jared Plunk for Joy's death.
---