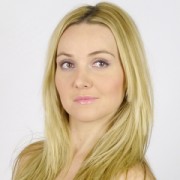 Yvonne Boyd bio
Yvonne Oliver Boyd was born to Richard and Martha Oliver on September 6, 1979, in New Orleans, Louisiana.
Richard worked for a large publisher in Louisiana and traveled extensively. Martha preferred to stay home, where she enjoyed keeping a beautiful house and entertaining friends.
Yvonne became the apple of her father's eye. When she was old enough, she accompanied her father on some of his trips. Martha hated traveling, so she was happy for Yvonne to take her place at Richard's side.
While traveling in Ireland with her father, she decided to attend the Shannon College of Hotel Management there. Yvonne had stayed in so many different hotels in their travels that she knew it would be the perfect vocation for her.
She began to pay attention to the way each hotel was managed and the way everyone and everything had to work together to assure that it would run smoothly. After graduation, she moved returned to the U.S. to look for a job.
While attending a John Grisham book signing at the Square Books bookstore in Oxford, Yvonne met Taylor Boyd, a freelance journalist who had studied journalism at Ole Miss. They struck up a conversation on the spot, and Taylor invited her to continue their discussion over a drink. She happily agreed. They talked for hours, and from that first meeting, a bond was formed.
After they had been seeing each other for nearly a year, Taylor proposed and Yvonne accepted.
Richard Oliver was very pleased with Yvonne's choice for a husband. At family get-togethers, Richard and Taylor would wander away from the rest of the family and have long discussions about the book publishing business.
Yvonne applied for a job as the hotel manager of the Yoknapatawpha County Convention Center. An applicant with more experience was hired for that job, but Yvonne was offered the position of Accommodation Manager. She accepted that offer, determined to work her way up to the hotel manager position and ultimately fulfill her dream of owning her own hotel.
Taylor, in the meantime, had become business partners with Jared Plunk, another freelance writer. Taylor was increasingly busy and didn't seem to have as much time to spend with Yvonne. She found herself spending more time with Jared than her husband.
When Taylor and Jared had a falling out, reportedly over the Elvis letters Jared planned to reveal in his conference presentation, Jared broke off ties with both Taylor and Yvonne.
Yvonne hadn't had any contact with Jared since that time until he showed up at the conference at the YCCC.
---