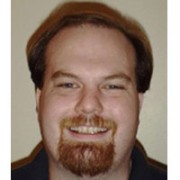 Gavin Price bio
Gavin Thomas Price was born on January 5, 1982, to Taylor and Rita Price.
Taylor is a retired Air Force sergeant, and while Taylor and Rita were raising their children, they lived all over the place at various air force bases. When Gavin was 11, Taylor bought a home in Phoenix, and Rita and the kids lived there while Taylor was overseas.
Gavin has three siblings: Denise, Sally, and Joshua. The girls are older, and Josh is the youngest. Denise and Sally followed in their father's footsteps and joined the Air Force. They are both stationed abroad. Josh is an oral surgeon and lives in California.
After high school, Gavin attended the University of Phoenix, where he majored in business. While attending college, his father died in a terrible car accident. Gavin was impressed with the funeral director's assistant, a young woman named Serena, who was so calm and comforting to everyone in his family. He fell for her and asked her out. They dated for a while and were married about a year after they met.
Serena eventually became a licensed funeral director. She was so good with the grieving families, and Gavin loved her even more for her tender and compassionate heart. One day when he stopped in at the funeral home to visit his wife, she introduced him to the casket salesman. Gavin ended up talking with him for a couple of hours, and it was like a fire was lit inside him. After months of fighting the urge, he finally made arrangements to find out what he had to do to become a casket salesman.
Gavin loved his new job and found that he, too, felt compassion for the bereaved families. He had a motto: "Tell the truth, always." He found that as long as he stuck to that, he had pride in his job, and his sales were high.
After a few years, he was asked to take his sales on the road, and he agreed. Gavin worked hard and soon became the top salesman in his company.
Gavin and Serena have two children, a boy, Gavin Jr., who was born in 2006, and a girl, Sophie, who was born in 2008.
---