[Shot in the Dark] Who's your prime suspect?
This e-mail contains graphics, if you don't see them »
view it online





www.crimescene.com | August 2019

Hello, Officer Visitor

Detectives Murphy and Parker have a top suspect they're interested in as they continue to follow the evidence in Monica Drum's murder.

Is it the same person you think is responsible for her death?

Examine the evidence and share your thoughts in the comments and the forum.

Tip: Want to catch up on what's happened so far? Check out the Shot in the Dark recap.

Coming up … as the clues start to come together, which suspect will end up behind bars?

Want to see all the latest case documents as soon as they become available? Subscribe now.
Latest Free Documents
updated every weekday at noon Central Time
PI Anderson had an informal conversation with the wife of a person of interest.

Investigators ran a check on Mississippi license plates matching the partial number Frannie Grace provided.

Patricia is a former professor who left her job to support her husband's political career.

The detectives asked Mrs. Hagen about her husband's involvement in gambling and possibly murder.

The lab conducted additional analyses of the soil samples found at the crime scene.

Det. Armstrong's old partner tracked down a former Eagle employee YCSD detectives have been looking for.

Have you seen what's new for Detectives?
Subscribe now to see all of these and more
*Subscriber exclusive*

Peek behind the scenes of the Drum case video productions.

The Crime Beat reports: Previous suspect talks about the arrest of Monica Drum's alleged killer

The suspect arrested for the murder of Monica Drum spoke with the detectives.

The St. Charles Parish (LA) Sheriff's Department asked Mr. Prescott about his relationship with David Ledford.

The lab provied preliminary comparisons of search evidence with evidence from the crime scene.

The detectives searched properties associated with David Ledford for evidence related to Monica Drum's murder.

Don't miss this offer exclusively for our newsletter readers!
You won't find this offer anywhere on our site. It's available only through the links in this email.
For a limited time, get a one-year Crime Scene subscription for just $6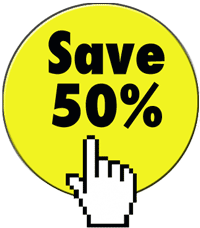 A one-year subscription is a bargain at the regular price of $12. With this email-exclusive offer, you can get it for half price.
That's just 50¢ a month!
Get all the great features available to Case Detectives
Support the site so we can bring you even more awesome features and intriguing investigations
And still save 50%!
Want a free promotion to Case Detective, Officer Visitor?
You can earn that promotion by investigating the case.

Get Case Credits for reading case documents, posting comments and more.
See everything you can do to earn Case Credits
Collect just 400 Case Credits, and you can become a Case Detective for one month.
Case Detectives get:
Evidence Preview — Be the first to see case documents
Ask the Detective — Ask questions

and

get answers

directly from YCSD investigators

Bonus content — See exclusive case details, behind-the-scenes content, and more.
Want to find out how many Case Credits you've already earned? Click the button! (Log in first for best results)



You're receiving this email because you've subscribed to our newsletter. Not interested anymore? Unsubscribe instantly.

Crime Scene | 3602 N 16th St, Phoenix, AZ 85016 |

623-565-8573