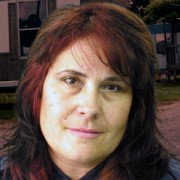 Miranda Lambert bio
Miranda Nicole Lambert was born June 6, 1970, in Oxford, Mississippi, to Ronald and Jessica Lambert.
Ronald was a custodian at Ole Miss, and Jessica worked in a typing pool. The Lamberts didn't plan to have children, so their only child, Miranda, came as a surprise.
Just after Miranda turned four, her mother lied about her age to enroll her in kindergarten early. Always younger than her classmates throughout school, Miranda worked hard to keep up with her studies. She enjoyed learning, but she had difficulty making friends.
The day after her high school graduation, Miranda's parents went on an extended vacation. Three weeks later, Miranda received a postcard explaining that her parents wouldn't be returning and the apartment was paid for through the end of July.
Though Miranda didn't have college aspirations, she immediately began applying to universities with housing and was accepted to Miami University-Oxford, in Oxford, Ohio. She found it comforting to move from one Oxford to another.
She attended college for two years, pursuing a degree in nursing and living on student loans, but the mounting debt became overwhelming. Miranda contacted several hospitals seeking work as a nurse's assistant. When she received a reply from Yalobusha General Hospital, she dropped out of college and moved back to Oxford, Mississippi.
In 1997, she met Paul Byrns when he visited a friend in the hospital. He was a junior in college and very much into the college party scene. Miranda loved that smart, outgoing Paul took the lead in all the socializing while she partied. She found she enjoyed the fast, fun lifestyle and the feeling alcohol gave her.
Paul and Miranda married in 2001. By then, he was a successful entrepreneur making big money, and he wanted her to quit her job to give them more freedom to enjoy their newfound wealth. When they learned Miranda was pregnant, the couple was dismayed.
During the pregnancy, Miranda had difficulty abstaining from alcohol, which, combined with not wanting a child, caused severe depression. Miranda vacillated between increasingly dangerous alcohol consumption and complete abstinence.
In her eighth month, during a period of abstinence, Miranda fell down the stairs at their home and was hospitalized for the remainder of the pregnancy.
After Alyx was born in August of 2004, Miranda was convinced that Paul was seeing someone else, and her drinking escalated, sometimes until she lost consciousness.
Paul filed for divorce and was granted sole physical and legal custody. Miranda was ordered to undergo rehabilitation treatment and counseling before she could have any contact with her daughter.
Miranda was despondent, and drinking was the only way she knew to cope. Unable to comply with the court-ordered rehabilitation, Miranda disappeared from Alyx's life.
---