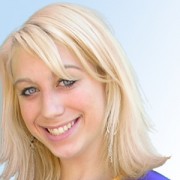 Megan Plummer bio
Megan Marie Plummer was born December 25, 2003, in Oxford, Mississippi, the second child of Eric and Lindsey Plummer. Megan's brother, Jeff, was seven years old when she was born.
Eric was a firefighter with the Yoknapatawpha County Fire Department, and Lindsey was a nurse at Baptist Memorial Hospital. The Plummers were a solid, middle-class family, and the children always had what they needed. The family attended church regularly, and Jeff and Megan were active in their respective youth groups.
The age difference between the siblings was big enough that Jeff didn't consider Megan a pain in the neck. In fact, he adored his little sister. Their bond was undeniable, and the two of them loved and protected each other.
Both Megan and Jeff were bright and disciplined students. Since he preceded her in school, Jeff had the inside track on Megan's teachers, and he always made sure Megan's homework was completed and checked.
The summer before Megan started high school, Jeff was accepted to Baylor University in Waco, Texas, to pursue his Master's degree. Once Jeff was gone, Megan felt lost without him, which made high school difficult for her. Megan missed her brother terribly and found it hard to make friends.
Megan's grades began to slip slightly as she focused on changes she thought she needed to make to herself so the popular girls would let her hang out with them. She secretly dieted and saved her lunch money to buy clothes she thought were more acceptable to her peers.
When she was a sophomore, Megan struck the mother lode when her new friend, Katie Henderson, invited her to a sleepover. Katie also invited her best friend, Alyx Byrns. That's when Megan knew she had finally been accepted into the rich girls' inner circle.
---