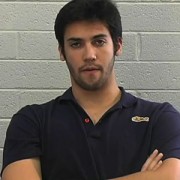 Stephen Lamoire bio
Stephen Lamoire was born on February 27, 2002, in Passaic, New Jersey, to James (Jim) and Linda Lamoire. Jim was a blackjack dealer at a small dive of a casino in Atlantic City and a gambling addict.
One night, Jim arrived home early from work in a panic. His mob-connected employers had accused him of stealing from the casino and wanted their money back. Jim and pregnant Linda took 20 minutes to pack what they could, fled Atlantic City, and headed for Canada.
Two hours later, Linda went into labor. Jim found a hospital in Passaic and dropped Linda off at the emergency entrance. Five hours later, Stephen was born. While Linda was laboring and giving birth, Jim found a small used car lot in town, where he traded his prized 1987 Porsche 911 SC for a 1989 Vista Cruiser and $150 cash.
Slipping into Canada with an infant seemed impossible, so the Lamoires lived in the station wagon for a few months and moved from place to place, trying desperately to stay hidden from Jim's previous employer. Jim struggled to find work, and any money he earned came from gambling. The stress made Jim paranoid, and he self-medicated with alcohol.
Linda began shoplifting to survive. When Stephen was six years old, she trained him to help her, and the mother and son team developed a near-perfect system for committing theft. Together, they graduated from mere survival to selling stolen DVDs and DVD players out of the back of the family vehicle.
When Stephen was fifteen, Linda became violently ill with nausea and extreme abdominal pain while the Lamoires traveled across Mississippi on their way to the casinos in Tunica. As they passed through Oxford, her pain was so severe that Jim took her to the local medical center. Linda was hospitalized for four days and diagnosed with Stage 4 ovarian cancer.
Leaving Linda in the doctors' care, Jim and Stephen drove the hour and a half to Tunica, where Jim binge-gambled for 48 hours and cashed-in winnings of just over $4,000. They returned to Oxford and rented a small, cheap apartment in time for her release from the hospital.
Stephen enrolled in high school and got a part-time job with a local mechanic, where he learned basic auto maintenance. He purchased an old, rusty sports car that he overhauled in his spare time.
The following spring, Linda spent ten days in hospice before she died. Two weeks after his mother's funeral, Stephen dropped out of school.
Later, Stephen met Alyx Byrns when he crashed a party she hosted while her parents were out of town.
During Stephen's time in Oxford, police have detained him twice for drag racing and cited him numerous times for speeding. He also spent a night in jail for public drunkenness, resulting in the loss of his job at the mechanic's shop.
---
$ 75.00 $ 60.00 Examine the evidence to solve a murder. Dust evidence for prints & test fabric for the presence of blood. Shop Now

$ 44.00 A real print kit, fully stocked with instructions and enough supplies for at least 50 different print lifts. Shop Now

$ 8.00 Contains 2 of each size paper and plastic bags (large, medium and small.) Use for real evidence or fun. Shop Now

$ 25.00 $ 22.00 Create a professional crime scene sketch quickly. Shop Now

$ 4.50 – $ 150.00 The standard FBI fingerprint card, form No. FD-258 version: 11-1-20 used for noncriminal fingerprinting Shop Now

$ 25.00 $ 16.00 A wall chart illustrating common fingerprint comparison characteristics. Shipped in a protective cardboard tube. Shop Now

$ 30.00 – $ 33.00 Jackets feature a detective shield printed in white on the front and FORENSICS in large white type on the back. Shop Now

$ 8.00 $ 7.00 This sturdy, bright yellow lanyard printed on both sides with "CRIME SCENE DO NOT CROSS" in black letters. Shop Now

$ 44- 54 explores a different crime scene processing technique each month. Shop Now